Woodshop
---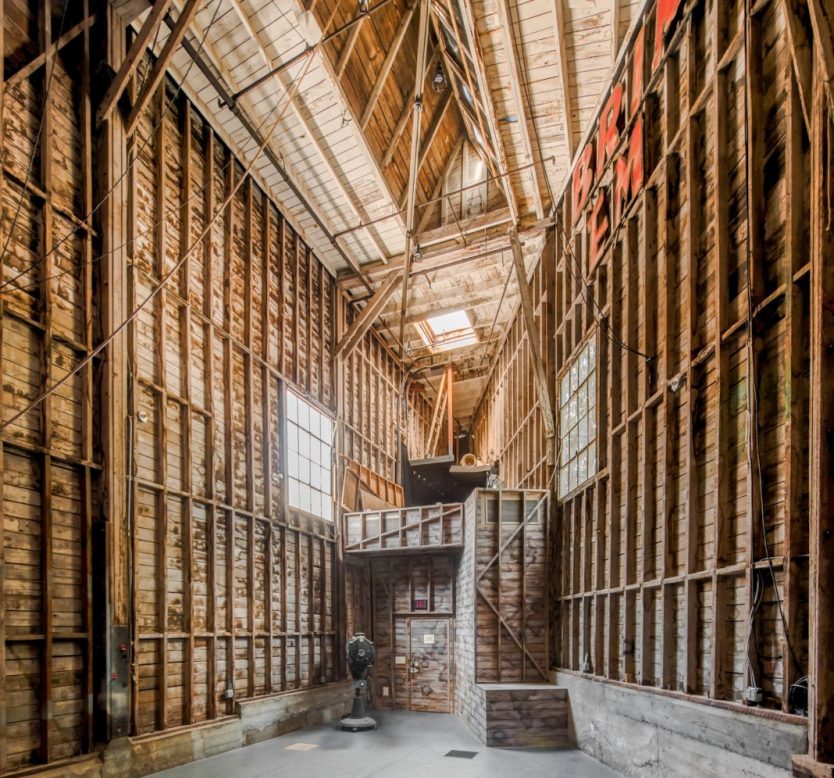 DETAILS:
Approx. 800 sqft with Approx 35′ high ceilings
Natural wood walls, original construction
60 max capacity (standing)
35 max capacity (dinner/banquet seating)
45 max capacity (theater style)
Can be access through Stage 1 or through its own separate entrance
Ability to be its own separate space or an add on to Stage 1
The Woodshop was added to our Los Angeles studio in it's earlier years as a room for woodworking and building. It's now evolved into another studio rental space providing our clients with a beautiful natural backdrop for video production or photo shoot space. The natural light and raw interior create a unique setting for all content productions and events.
We host as many photo shoots and video productions as we do unique branded events and immersive experiential productions. As a result of a multi-year development plan, we've introduced our Woodshop– a unique, multi-purpose facility to house all sorts of artistic performances, ranging from shoots to art shows to events!