You know how a branding and advertising agency manages to capture your attention through visual style? How even the White House has its own visual identity that has become synonymous with the American cultural identity?
Well, it's thanks to an art director or creative director who designed such a vision. And made it stick.
But art and its ability to transform a director's vision is not just reserved for an ad agency or private companies who seek to expand their creative field. In fact, most likely what they are trying to mimic is the creative vision held by creative directors in film.
The creative process, of course, involves a number of various talents. But when it comes to the overall look of a film, art directing is where the true magic is really at.
See Related: How Long Does It Take To Become A Film Director?
What does a creative director do?
Art directors in film often work alongside the production designer. They oversee concept artists, marketing plans, labor statistics, design elements, and more through to the completion of the project.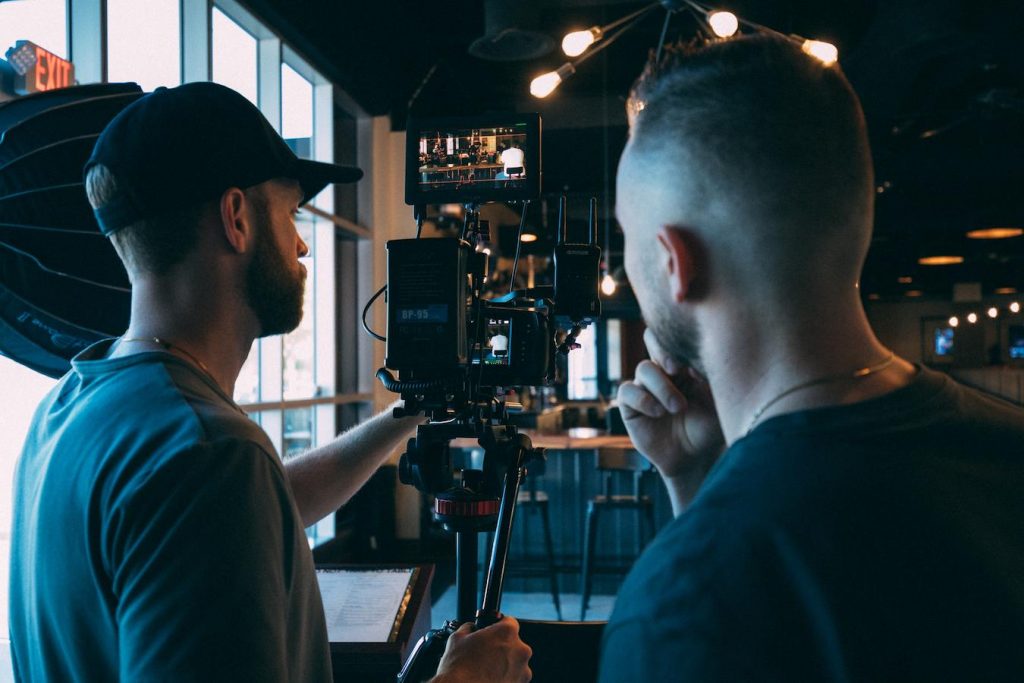 Because at the end of the day, an art director is much more than just a head member of the film art department. They're in charge of using such visual effects and visual arts as a marketing tool to bring the design-forward experience to audiences around the world.
Sounds like a pretty cool job to us. (But then again, we're biased.)
During pre-production
Pre-production is the time for art directors to come together during team brainstorming sessions before hitting the sound stage. Within the creative department, they'll discuss artist recruitment and published work samples with other art directors and production designers.
And they'll essentially create an entire visual identity for the film production. No easy feat for the weak of heart.
During production
Production taps into the other responsibilities of an art director like managing a budget, overseeing creative campaigns, and general business management. Not something you immediately consider art directors to be in charge of, huh?
That's because this type of creative professional needs to be versatile as they manage a creative directors' set while maintaining professional organization. Sometimes, on multiple projects too.
What you need to become a creative director
So, it's clear to see that the role of an art director is no entry level job. But what specific skills do all great creative directors have in common?
An artistic eye
As in most creative fields, art directors need to have an eye for art. After all, they're working alongside a production designer on graphic design, creative crafts, and cinematographic techniques.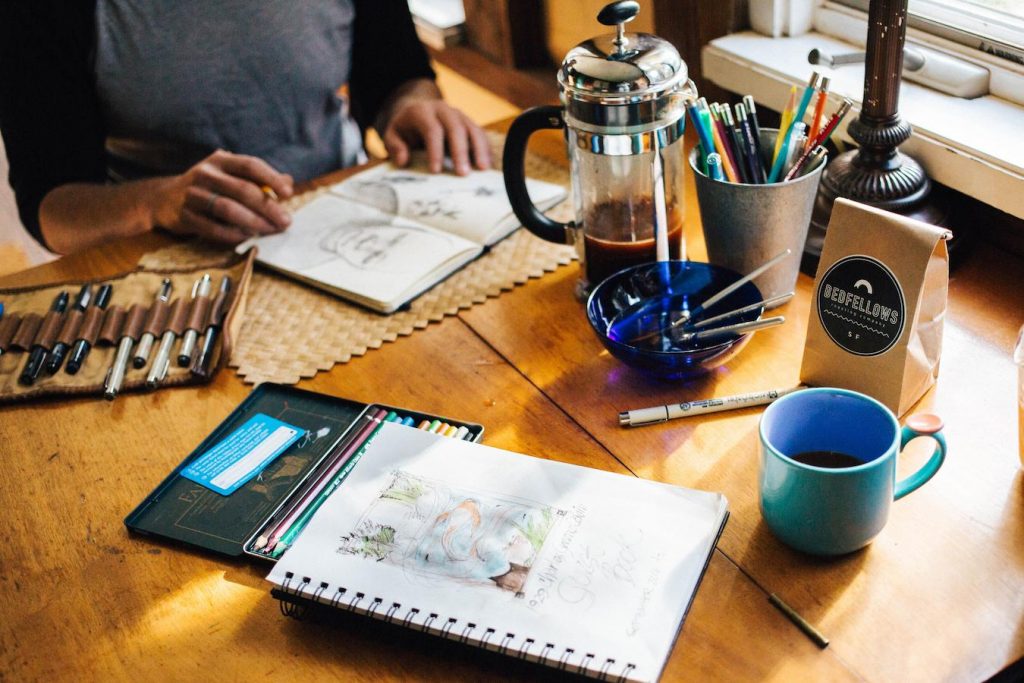 The average creative director may also have experience with art history as a fine arts education will certainly serve them on a film set. And art directors will know how to conceptualize their ideas while relaying that information to other creatives involved.
Communication skills
No graphic designer could bring their vision to life without the value of solid communication. Of course, we're not talking about the communication that's required of international politics or law school.
But public speaking skills nevertheless serve an art director's vision. Especially when it comes to getting everyone in the art department on the same page and focused on the same goal.
Leadership skills
It seems a given with the word "director" in the very title, but art directors must be strong leaders. Not only to head the art department.
But to ensure that all professional organizations involved with the production studios and film studios understand what exactly the artistic vision of the film is about. It might not seem like it, but that kind of coordination and inspiration takes a good amount of leadership abilities.
How to become an art director
Whether it's for in-person event space rentals, art fairs, or film productions, these tips will help you become the art director of your dreams. (And maybe even ours as well!)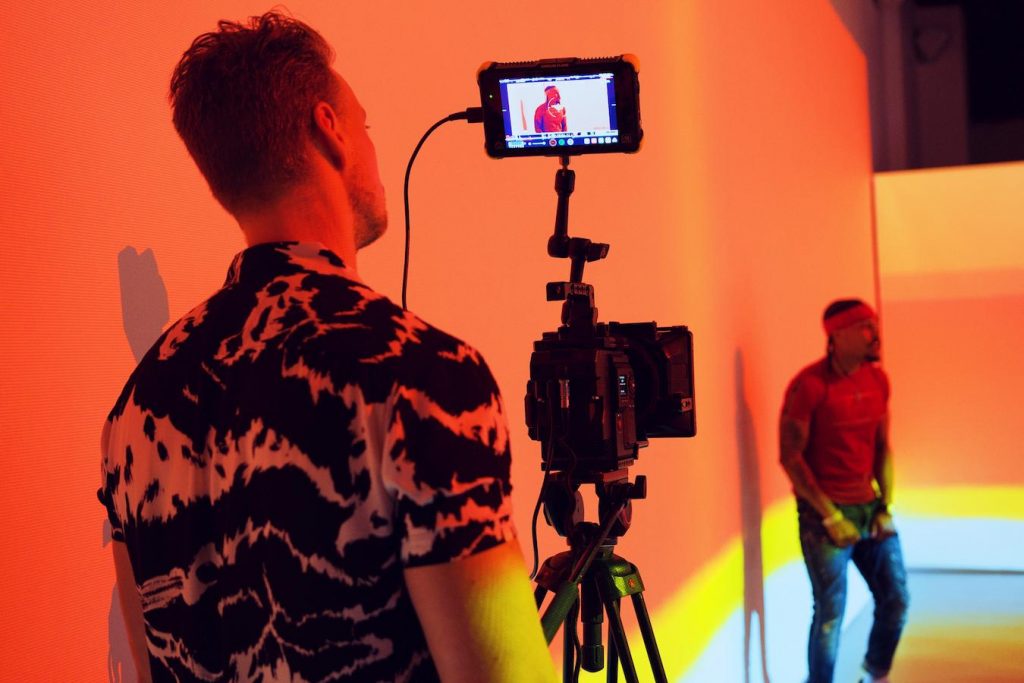 #1. Get your bachelor's degree and/or master's degree
You don't necessarily have to go to film school to become an art director. But that being said, many art directors have obtained their master's degrees.
Not only does this give an art director and their art department a greater knowledge base of art itself. But it helps to establish one's credentials in the field of art directors galore.
#2. Gain expertise through professional experience and/or relevant experience
Like any field, art directors need to gain a certain amount of experience before it's time for them to head the art department. This might mean taking on small films here and there.
Or even being a part of a creative agency if the opportunity arises. Either way, art directors know the value of experience in the field as each project contributes to their overall expertise.
Bonus: What Is Sound Design In Film?
#3. Develop your creative director portfolio
A creative portfolio for an art director should be a versatile thing. Of course, there are art directors who have a particularly unique style that audiences can easily identify.
But on as many projects as you'll work as an art director, you'll also need to work as many different directors. All of whom have a different artistic vision.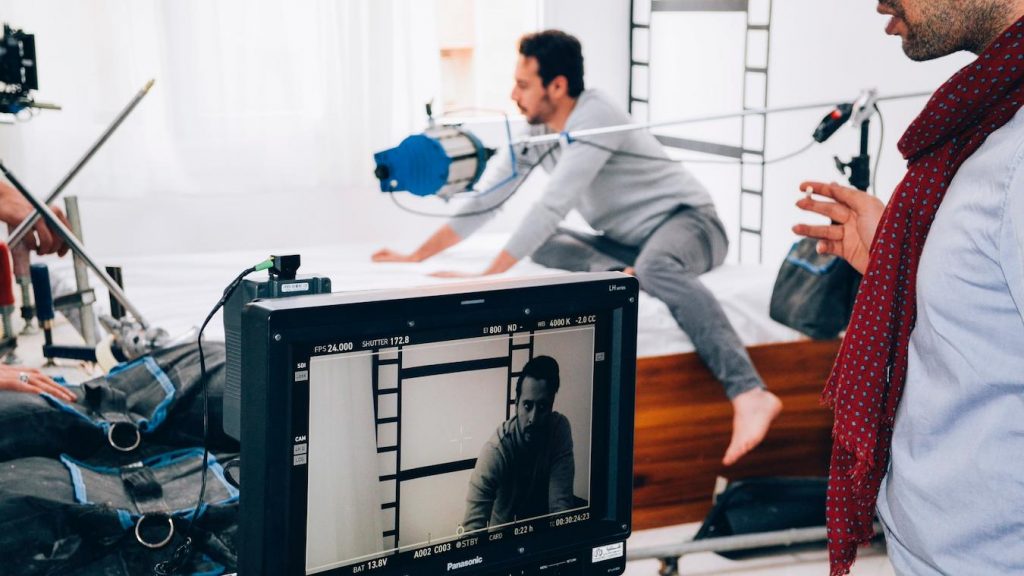 Your signature style as an art director will home with time. But art directors who are just getting started should be flexible when it comes to the vision of the project as many voices will be involved.
#4. Network across the film industry
Art directors know the value of taking on a variety of unique projects. And that can only happen when they have a solid and robust network to draw upon.
That's why art directors should network across the industry, gaining new expertise in various fields to further hone their craft. Because art directors' jobs aren't done once a project has finished.
It's a lifelong commitment to the craft. And that kind of drive and passion is truly something that cannot be open and shut with a single project or film.
Now that's art
Art directors are some pretty amazing people. Not only do they have an eye for art that can bring out the entire visual identity of a project.
They have the skills to lead a team of artists and communicate that design to the rest of the creatives involved. And that's no easy feat merging those kinds of skills together.
So if you're looking to become a creative director in film, consider your journey a noble one. If you've got the eye and the charisma, you'll have your creative career in no time!
Keep Reading: What Does A Film Producer Do?
–
Mack Sennett Studios is a historic full-service photography studio, production sound stage, and private event space in Silver Lake, serving as creative home to the Los Angeles cultural renaissance for the last 100 years. Check us out on Facebook, Twitter, Vimeo, Pinterest, Yelp and Instagram.