Have you ever found a location and thought, "Wow, this would be the perfect place to shoot a movie?" If you have, you probably got bit with the location scouting bug somewhere along your journey.
After all, there are so many different locations just waiting to be discovered and put to use. But what exactly does a location scout do?
And what are they responsible for? It's so funny you ask because we literally have all of the answers laid out for you down below.
Gosh, some things are just meant to be, aren't they? Kind of like finding the perfect location for your new project!
See Related: What Does A Film Producer Do?
Hierarchy of the location department
Let's clear some things up right off the bat. You might have only heard of a location scout – but they're just one cog in the entire location department.
Location manager
A location manager oversees the entire locations department, working closely with the production manager, production designer, and production assistants. When it comes to final clearance and all the logistics on the location front, location managers are your go-to person.
Think of them as the final decision makers. Or better yet, the top dog of all location workers.
Location scout
A location scout is the in-the-field type as opposed to the location manager as they scout out locations (duh). But location scouts also do plenty of research when it comes to contacting the property owner.
They make sure the film crew has enough space and generally get a lot of problem-solving done during pre-production and on site. Not too shabby a position, huh?
Location assistant
A location production assistant actually has the most responsibility when it comes to shooting. During film production, location production assistants oversee the preparation of the location itself – even if it's a sound stage – and generally keep it clean and undamaged.
Unless, of course, the scene calls for a war-torn area. In which case, the production assistant's job is much easier when they have to maintain a dirty set.
Responsibilities of a location scout
Of course, theatrical teamsters are needed in every film crew as no film shoot could get done by a single person alone. But here are just a couple of the responsibilities that a good location scout will know how to prepare for.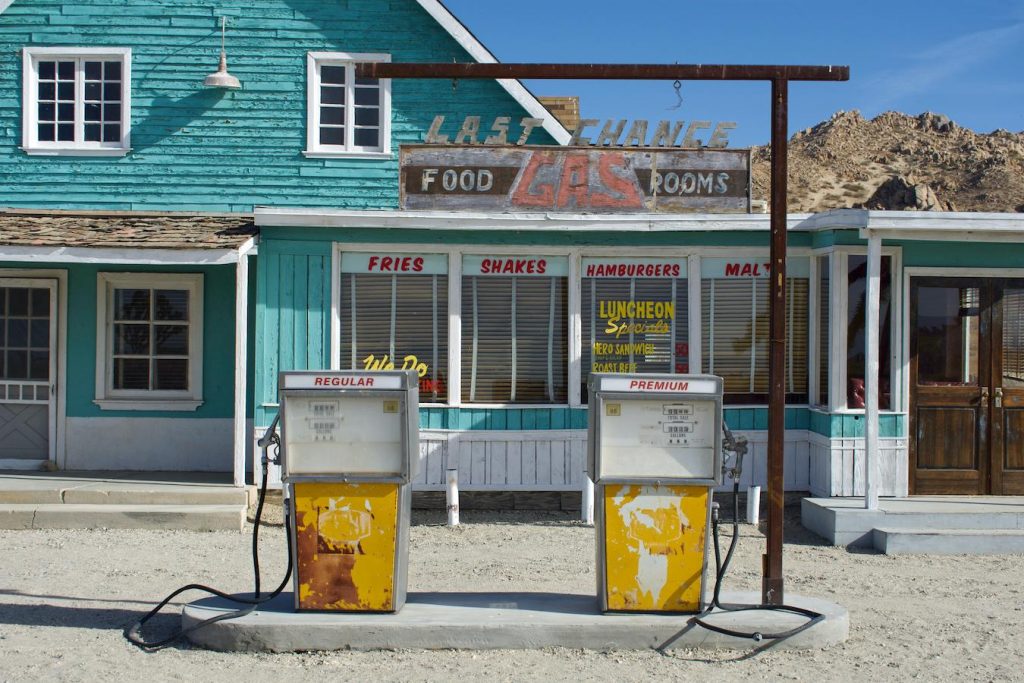 Breaking down the script
Once a film production has been greenlit, location scouts are one of the first to be hired. They break down the script, taking note of certain things that must be present on site, and generally take in the world of the film.
This might seem like an easy feat, but when it comes to mapping out space, this job takes a lot of imagination and resources. But more on that later.
Brainstorming filming locations
Next, location scouts will work alongside the assistant director to determine the director's vision for the shoot. That vision may cite favorite movies of the director or already have certain locations in mind.
Either way, this phase for the location scout is all about communicating with those in charge. And making sure they have a specific checklist for each site they research.
Researching potential locations
This is where the "scout" of "location scout" really comes into play. After putting in all the prep work, most location scouts will travel on site to various locations and find locations that fit the bill for this particular shoot.
This might mean long hours for the location scout on their own. But in the entertainment industry, all of this work gets funneled into a single project that we love to watch on the screen.
Contacting property owners
While out, location scouts will meet up with the location owner. Or, if there is no owner, they'll meet with the city to go over any liability issues.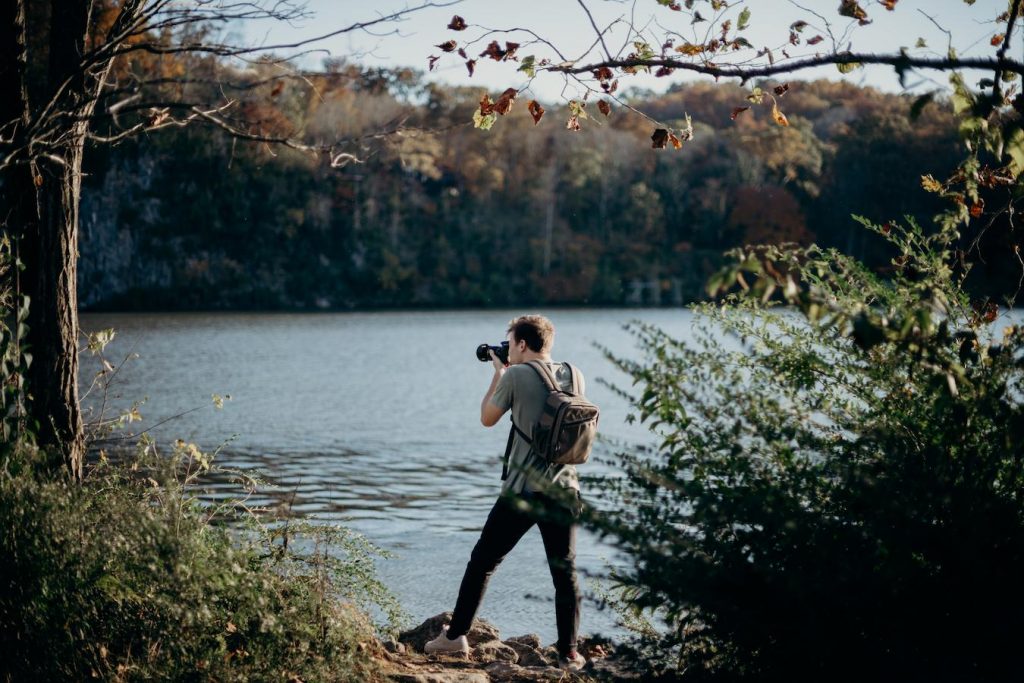 Their main responsibility at this point is acting as liaison between the locations' owners or managers and the film crew. So this may also involve negotiating prices for renting out an event space or closing down a site for filming.
Securing permits
Securing filming permits is way more important than you think. And this is probably what makes a location scout's job the most integral when it comes to industry standards and professionalism.
Even if a location scout has found the perfect spot in New York to film, they still have to secure other areas for crew to have down time and such. Like most jobs, location scouts are in charge of looking ahead and around, not just at the product on screen.
Bonus: What Is Sound Design In Film?
How a location scout chooses the right location
Finding the right filming location can be harder than you think. But here are the core elements that every location scout keeps an eye out for.
The location's aesthetic
The film site has to match the director's vision that was brainstormed during pre-production. This might be a dystopian world with futuristic buildings or a humble countryside that's seemingly abandoned.
Budget management
Filming costs money and so does renting out a space to film. So a location scout will have to pay extra attention to how all of the finances stack up against each other.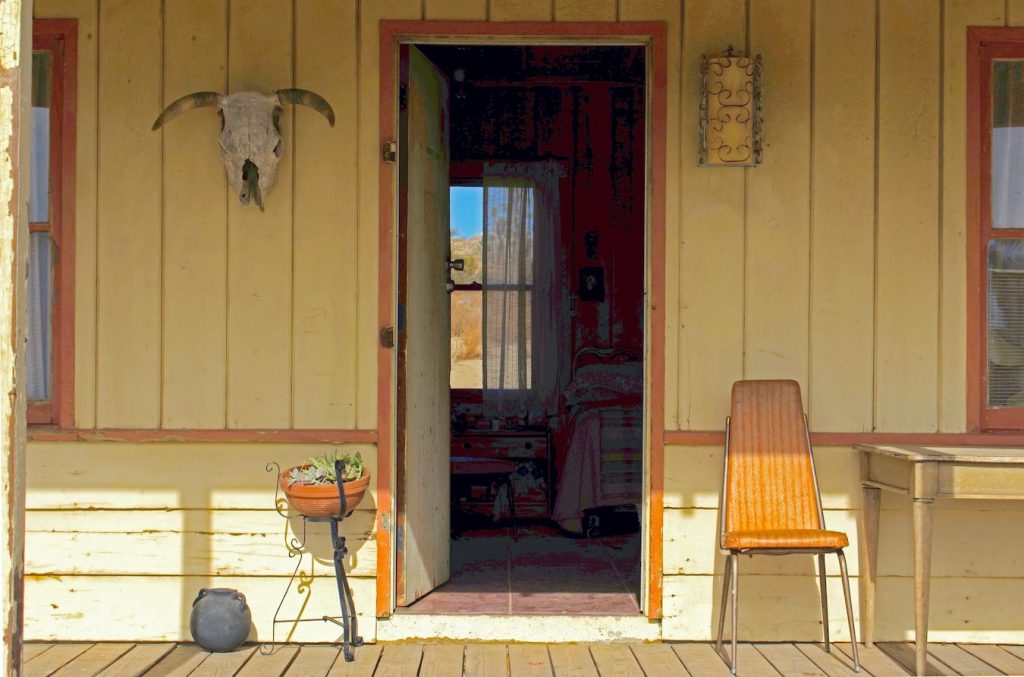 Production abilities
Like we said before, a location scout has to look at areas all around the film site to ensure that crew members have ample space to set up and break down. Remember, if you're filming on location, you'll need to make sure you have as much room as a typical production studios would allow.
Cooperation from local government and local authorities
Perhaps one of the most underrated skills of a great location scout is their ability to communicate and liaise between parties. After all, keeping everyone happy is a big job!
Happy scouting!
Being a location scout doesn't necessarily require that you attend film school or even join the Directors' Guild of America. (Okay, but the last one will help you secure health insurance and film commissions.)
All you need to have is a passion for making dreams come true. It sounds cliche, but that's what location scouting is: finding the perfect environment to bring a story to life.
Keep Reading: How To Become A Creative Director In Film
–
Mack Sennett Studios is a historic full-service photography studio, production sound stage, and private event space in Silver Lake, serving as creative home to the Los Angeles cultural renaissance for the last 100 years. Check us out on Facebook, Twitter, Vimeo, Pinterest, Yelp and Instagram.