Have you ever watched a film and suddenly realized where they're filming? "Hey! That's in Santa Monica!"
Or, "Wait, I know that spot in Los Angeles!" Sometimes, these moments tend to root us back in reality.
But more importantly, they highlight the importance of location scouting. Of course, every film requires various types of logistics.
But location scouting is arguably the most important first step. So, how exactly do location workers do it?
And what makes for suitable locations if you're a low budget filmmaker or a ragtag gang of first time filmmakers? Keep reading to find out.
Bonus: How To Make Movie Props
What is location scouting?
A location manager finds the film locations. Pretty straight forward, right?
But there's a lot more that goes into the location scouting process than you might think. A location manager could be working for any type of film production.
That means commercials, television, major features, etc. So filming locations must match the director's vision all while complying with the proper filming permits.
Location managers also work with the production designer. That way, during pre-production, they can figure out all the logistics all before the first shoot day.
Core elements to consider when scouting locations
Aspiring location scouts, read up! These core elements will be the very rule book for choosing the right location for your film production.
Aesthetic
During pre-production, location scouts should sit down with production designers and the director. Because having a clear idea of the aesthetic they're going for will influence the best location for shooting.
For example, are their needs going to require a production studio in LA? Or are the shots meant to be a little more rugged and informed by city streets?
Distance
All of the crew members and equipment may be set up in a pre-production studio on one side of town. So the location scout should make sure to find locations that aren't too far from the home base.
That is, unless said location scout wants to lug different departments from one site to the next. But that seems like a bit of a headache – not to mention they'll save money from travel costs!
Permission
This step is extremely important. After all, a location scout can't just start filming right then and there.
Location scouts should get in touch with the property owner and/or local authorities. Then, they should double check that they've submitted all permits correctly.
Budget/cost
Depending on the site of shooting, there may be fees that apply, in addition to the permits required. So a location scout not only has to make sure the location matches the vision of the film, but the budget's constraints too.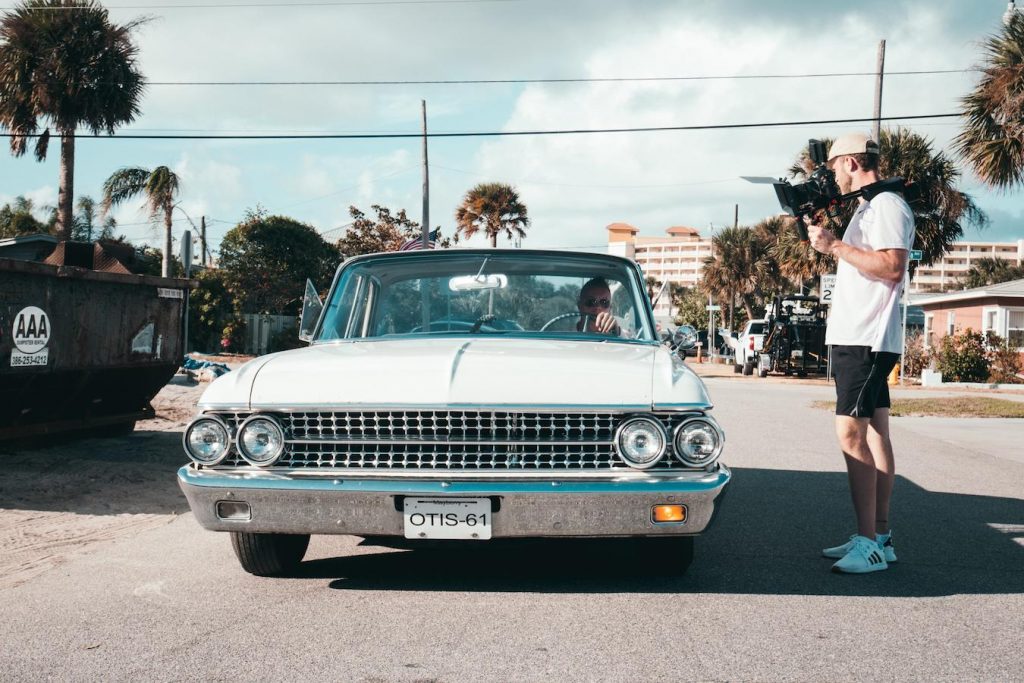 Environment
Filming tends to be a sensitive endeavor so a film scout should examine the light levels and ambient sound of the shooting site. Taking these elements into consideration will influence how the locations are treated once the shoot starts.
See Related: What Is ADR In Film?
Logistics
Location scouts need the eye for the right event space. But they also need to take into account the logistics of each of the locations.
What's the power availability like? Will all of the crew equipment fit within this designated shoot area? etc.
The scouting process
A seasoned location scout may have their own way of doing things. But here are some basic rules to help you find the perfect shoot site.
#1. Break down the script
Look at every location that's mentioned in the script. And take note if the same location is used multiple times.
#2. Compile a list of potential locations
Get a technical scout to look up nearby locations, real estate listings, or even contact a film commission. Finding the right film location is a lot of responsibility for one person so use all of the resources you can.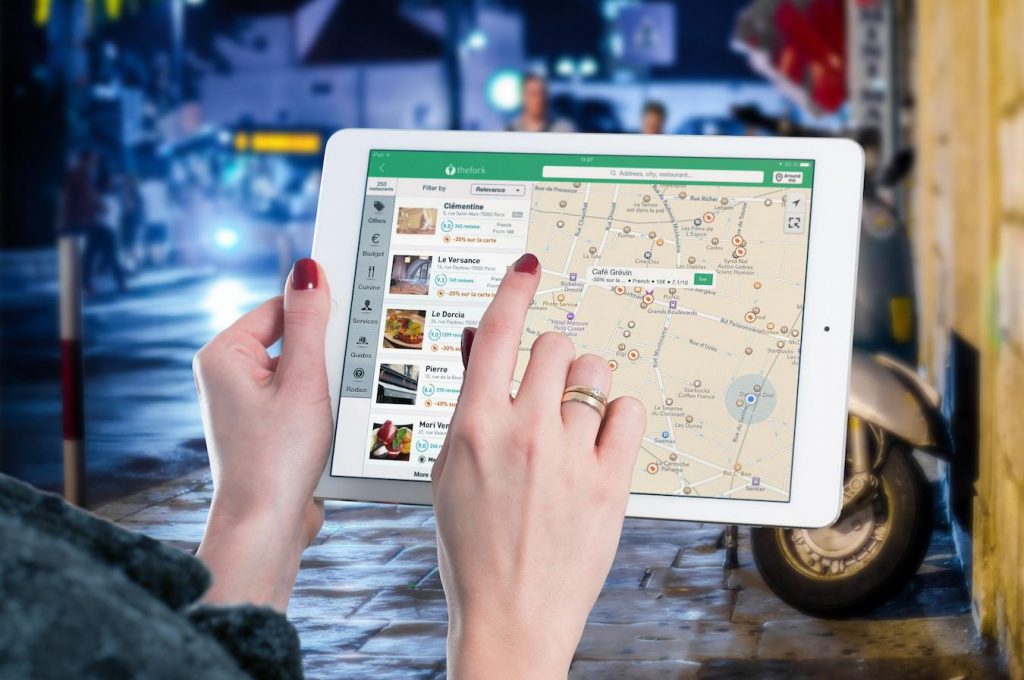 #3. Scout locations
Travel to the various locations you're looking to film in. And make sure you meet up with property owners to gather more information.
Additionally, a location scout should bring along the director of photography to scout out the site. There's nothing worse than getting to film production, then finding that the director of photography isn't happy with the site you picked out.
#4. Get permission from the location owner
Before filming production, location scouts should get the property owner to sign a location release form. This paper trail will be essential to the integrity of your project.
Tips for location scouting
So what does a tech scout consider the perfect location? And how can location scouts make the most of a single day of shooting?
Use the following tips as your ultimate guide as a location scout. And you'll be following in the footsteps of many filmmakers before you.
#1. Get the timing right
Every good location scout will tell you to visit the location at the time of day you're planning to shoot. That way, you'll get an accurate idea of light and audio quality for your sound recordist.
#2. Take notes as you go
Keep a notebook handy in case you see a particular location that would be great for a product placement moment. Or even a note about future filming dates should the location be available for re-shoots.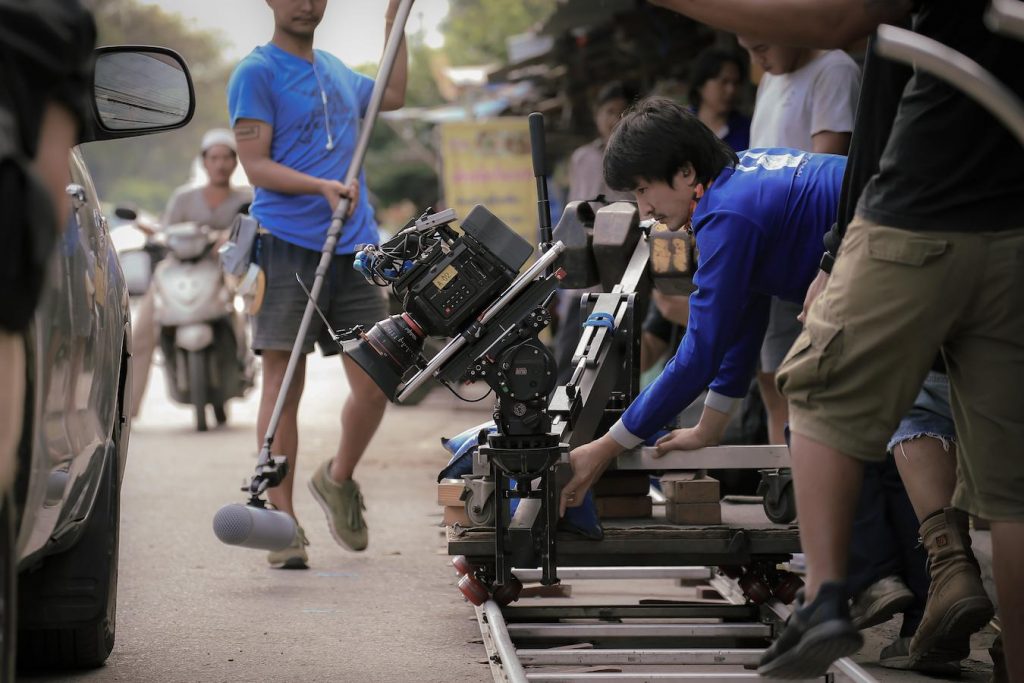 #3. Check for power supplies
The location scout should make sure the production site has enough power for the crew and their equipment. If the location is too rural, advise the production crew to bring along plenty of camera batteries in case.
#4. Listen for any background noise
A tremendous amount of work goes into post-production. But that doesn't mean the non-sound stage location should pose an enormous amount of sound issues on set.
#5. Have your film permit on you
A must have for location scouts is their film permit. Both when scouting out locations and when on set filming.
#6. Maximize the filming locations
An ambitious location scout might find a dozen different filming locations. But a smart location scout will know how to use the same space and transform it for different scenes whether that's through angles, lighting, etc.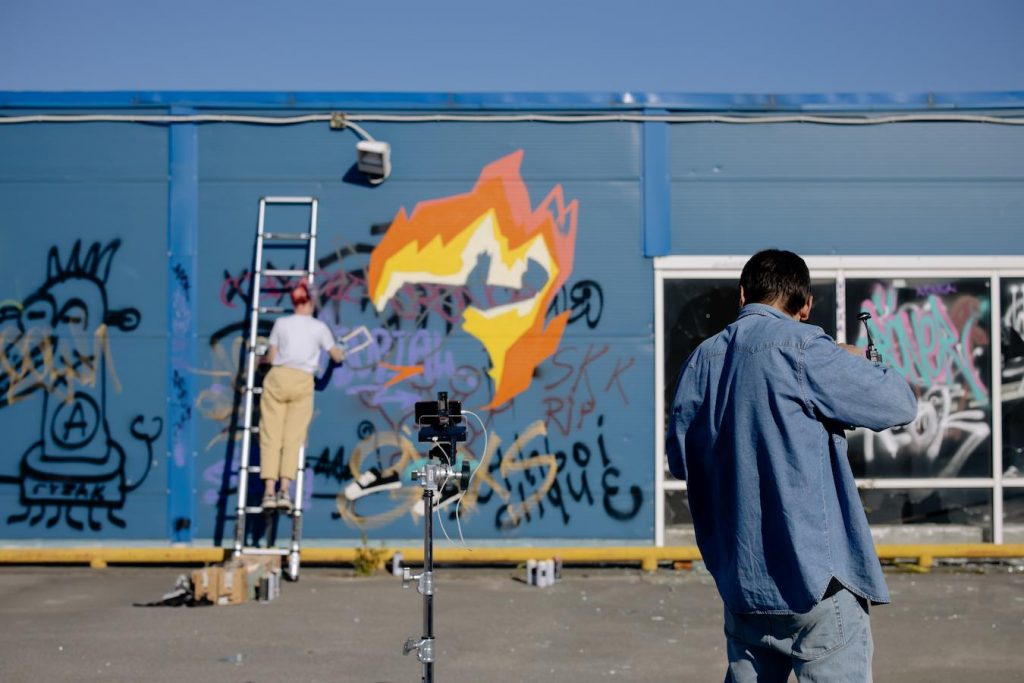 #7. Always make contact at each location
First and foremost, location scouts must be people-oriented. So make sure you make contact with owners at each location and make for a generally smooth shooting process.
Scout's honor
Location scouts hold a lot of weight on their shoulders. From having to scout location – and different locations at that – their job is no walk in the park.
But, they are a vital step in getting the magic to happen. Iconic movie scenes are indebted to the work of location scouts.
And besides, it takes a special eye to know what will make for such a scene. So get to scouting and make that movie magic happen!
Keep Reading: How To Become A Foley Artist
–
Mack Sennett Studios is a historic full-service photography studio, production sound stage, and private event space in Silver Lake, serving as creative home to the Los Angeles cultural renaissance for the last 100 years. Check us out on Facebook, Twitter, Vimeo, Pinterest, Yelp and Instagram.