You know that pinnacle scene in any horror movie? There's a violent storm raging outside and the protagonist (soon to be victim) hears the sound of a creaking stair from an intruder in the house.
Car doors start flapping in the wind of the storm. And the sound of firm shoes on a tile floor sends shivers down your spine.
Those kinds of sound effects have become synonymous with movie magic. And they make us feel all sorts of emotions.
But did you ever think about how these sounds were made? And who exactly was behind the making of them?
Bonus: What Is A Live Action Film?
What is a foley artist?
Maybe you've heard of a foley artist, maybe not. But foley artists are the very folks you have to thank for those everyday sounds you hear in any television production or film production.
Foley effects are named after sound effects designer Jack Foley who revolutionized sound in film. No, really, he was part of the sound crew at Universal Studios during its first films out of the silent films era.
Nowadays, there are many foley artists out there. But each foley artist is truly a master of their craft.
You see, foley artists create and design sounds that enhance the entire audio production of the film. They must be physically fit, have excellent time management, and precise physical dexterity in order to do their jobs.
You could argue that most jobs require a rapid turnaround. But not like the demands of a foley artist.
So, why are foley artists so important to film? And what exactly do foley techniques add to the experience of the film overall?
Why are foley artists important?
Capturing a solid sound recording on set – or even on a sound stage – can be difficult. Oftentimes, sound production is rather poor in comparison to that of a recording studio.
Foley sounds are also recorded on separate tracks. And this allows foley artists' work to be better controlled, shifting levels up and down accordingly.
Even though foley art is all about recorded sounds, don't mistake it for an easy gig. Pre-recorded sounds like punching noises have to not only sync at the same time as the action on screen.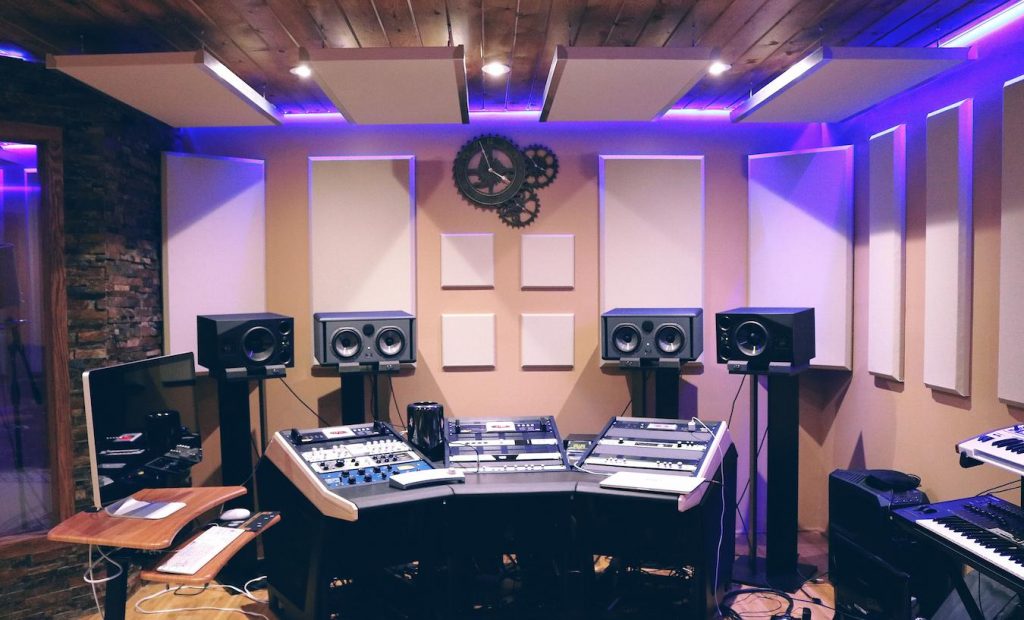 But they have to make the entire film seem more realistic. Have you ever watched television productions without additional background sounds?
It kinda sounds like a weird hitch went off. And the illusion dies right then and there.
The 3 main elements of foley sound
Aspiring foley artists should know that foley artistry can be distilled into three different groups. So what are they exactly?
Footsteps
That's right. Any shot you see with actors walking will have a foley artist making sounds in a foley stage that synch footsteps perfectly.
Props
Props are used to make different sounds that mimic whatever's happening on screen. They might be exactly the same as the props used in the movie, or they may be entirely different but achieve the same sound.
See Related: How To Make Movie Props
Movement
Besides footsteps, there's quite a bit of action in movies that needs various sounds to accompany. I mean, have you ever seen a film where actors literally stand in place without moving at all?
The skills you'll need as a foley artist
To become a foley artist is no small feat. With a relatively small demand for foley artists who earn an average weekly salary of $2,500, this gig is definitely for those who have a passion for foley.
You don't have to attend a number of film schools in order to become a foley artist either. But there are quite a bit of skill sets that you'll need to hone for post-production.
Sound design
Foley artists aren't just in charge of making sound effects. They have to know the audio production and sound equipment they're working with.
Sound design helps foley artists start to understand their role as a sound editor. And as they become more experienced foley artists, this knowledge base gives them the tools to shift the landscape of the craft overall.
Recording
Sometimes, foley artists don't always have the luxury of working on foley stages. So learning how to record in production studios or elsewhere helps a foley artist learn how to work with their surrounding environments.
Mixing and sound editing
Most foley artists will hand off their recordings to an audio mastering professional. But if you're a working foley artist who's just starting out, you'll want to master this skill nonetheless.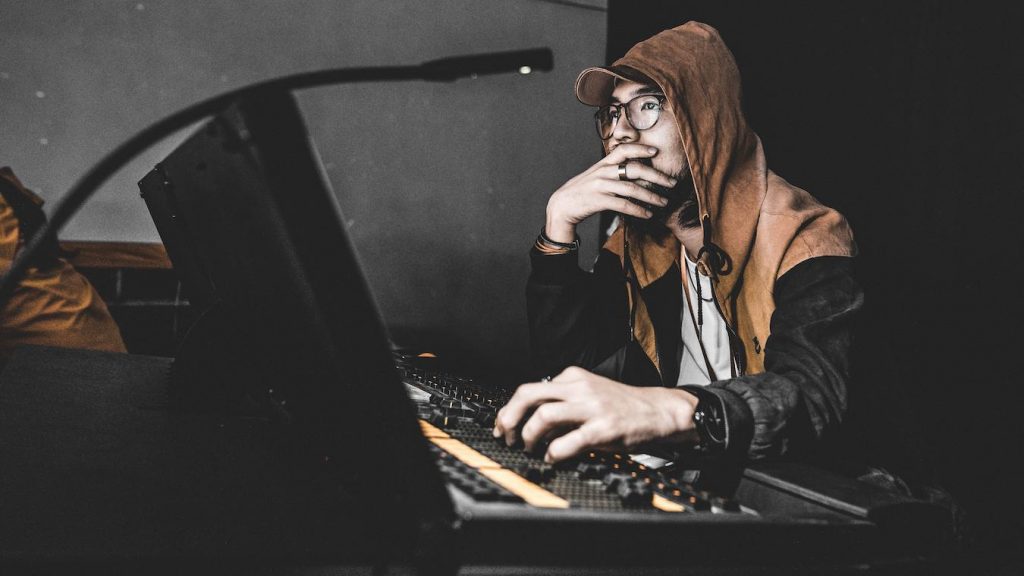 Mastering
Ah, the final step of foley art and any sound effects for that matter. Mastering ensures high quality sound when it comes to music and sound effects during post-production.
Recording equipment
Most foley artists learn how to repair and maintain their own equipment. After all, it's not like the foley artist salary alone is going to get you a lobster dinner every night.
Acoustics
Something Jack Foley was particularly good at spotting was acoustics in various event spaces. Each scene will require a different set of acoustics, so a foley artist will need to sit down with their foley art and determine the best sounds for each scene.
Getting into the audio industry
We wish we could tell you that you'll be off to a brilliant start. But to become a foley artist most often means you'll be working freelance, one-offs, and any spare scraps you can find.
But that doesn't necessarily mean there are no opportunities at all. The best cities for that are always looking to hire foley artists include Los Angeles, Seattle, San Francisco, and San Diego.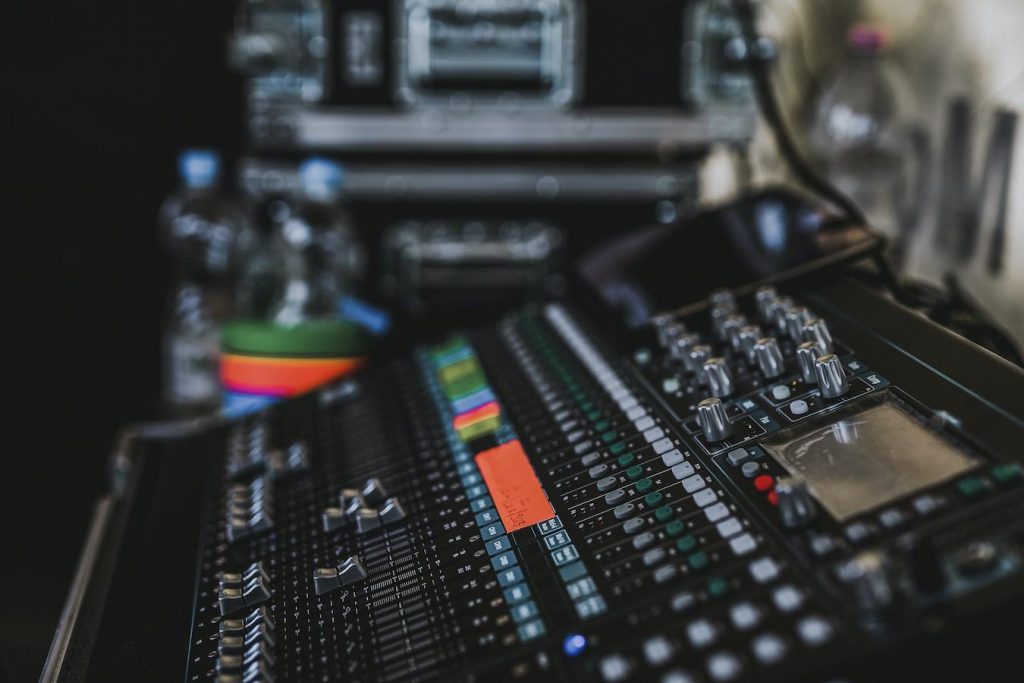 Whether they're looking for music or sound effects, these cities can certainly benefit from a foley artist or two. And remember: no two foley artists are alike.
So make sure to set yourself apart. And make yourself as knowledgeable and markable as possible – even if that means watching the first film with sound to the latest film to sound, just to get an idea of sound's evolution over the years.
Final thoughts
Foley art is truly the unsung hero of filmmaking. When sound effects are done well, they're hardly noticeable.
And that's the golden ticket for any foley artist looking to make a big impact in the industry. So get ready to work hard and make your foley dreams come true.
Not only will you manage to make a movie the brilliant masterpiece that it is. You'll also find the job as rewarding as ever given the skillsets you've manage to cultivate.
Keep Reading: What Is ADR In Film?
–
Mack Sennett Studios is a historic full-service photography studio, production sound stage, and private event space in Silver Lake, serving as creative home to the Los Angeles cultural renaissance for the last 100 years. Check us out on Facebook, Twitter, Vimeo, Pinterest, Yelp and Instagram.