So, you want to become a film director? But you're still wondering, "how long does it take to become a film director?"
Join the club of the many aspiring directors out there. But first, it's important to note that there's no one way to become a director.
Every established director got to where they are through different means. So let's take a look at the first choice you have to make as an aspiring director.
To film school or not to film school
You don't need to go to film school to have a film directing career. But that's not to say that formal training is without its benefits.
Maybe you're interested in New York University. And getting your bachelor's degree there will automatically land you in New York City, a great place for aspiring film directors.
Or maybe you're looking to be in Los Angeles at the American Film Institute. Either way, the location of your film school could be yet another deciding factor.
Either way, it's important to know exactly what you're looking for in your film school search. Remember – your career path towards becoming a film director is what you make of it. So let's see the options you have set before you.
Bonus: How To Become A Foley Artist
Benefits of film school
A formal education will not only teach you about film, film history, film studies, film production, post-production, pre-production, and more. Film degree programs will also allow you to work closely with many directors in other film and fine arts related fields.
Access to professional equipment
Film equipment can be difficult to get your hands on. But a formal education will not only provide you access to said film equipment and maybe even get you on a sound stage too.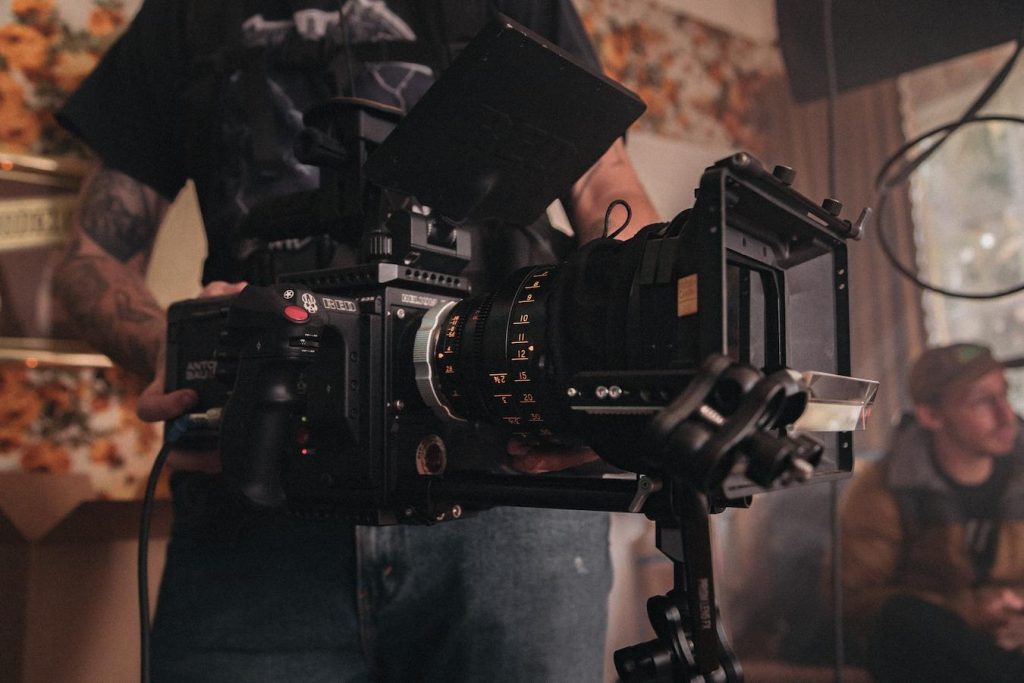 It will teach you how to use it, what camera angles to implement, and what director takes to keep or scratch. You may even get the chance to work with a film production assistant and film production crew in a learning environment (read: lower stakes than Hollywood).
Industry connections
Most film directors didn't get to where they are without their industry connections. And a bachelor's degree program is chock full of assistant directors or that one film editor you definitely want to work with down the road.
Mentors and teachers
The filmmaking process can sometimes feel like an experiment to a new film director. And what's better than having a mentor to help guide you through such trials and tribulations?
Obtaining a film degree
As we said before, a successful director doesn't need to have a degree in film. But film degree programs and other programs in the fine arts are valuable when demonstrating one's hard work and commitment to the craft.
Disadvantages of film school
Maybe you already know about post-production and pre-production, and you don't want to have to sit through it all over again. Maybe you're already ready for your dream job as a film director.
Formal training takes time
The creative skills learned through film degree programs don't just happen overnight. They take time, and for some, that time could be better spent starting their film directing career.
Can be costly
If you thought a film's budget was astronomical, just check school tuition. Even though you want to become a film director, your wallet may not agree with the kind of film degree programs you're interested in.
Skills to learn no matter what
But a number of film directors have managed to make a name for themselves either with film school or without. So don't fret either way.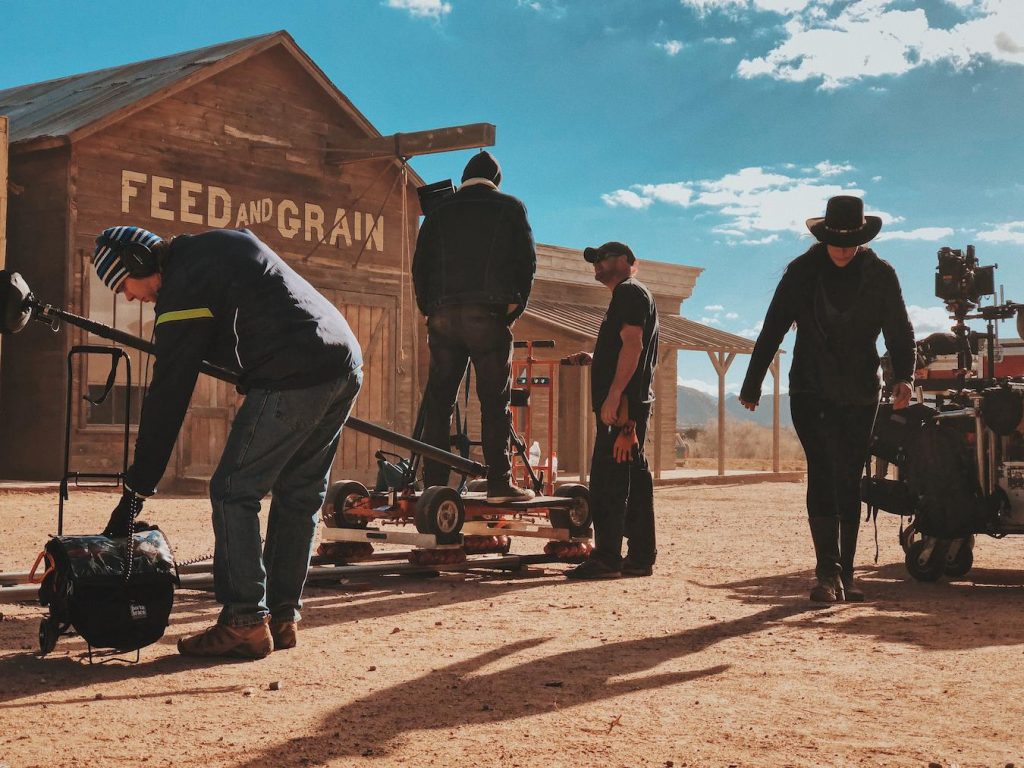 There are still a number of skills for you to master as a film director. And these film skills don't necessarily require a classroom.
#1. Learn the basics
If you want to become a film director, then you need to know everything that goes into a director's job. Familiarize yourself with film studies, the video industry, short films – anything that will help you out in the field.
See Related: What Is ADR In Film?
#2. Critical analyze while watching movies
Don't just submit to film festivals. Attend film festivals and see what short films are currently being made.
Who knows? You might meet another film director who inspires your first movie – or your next movie!
#3. Develop interpersonal skills
Sure, there's a famous director here and there who aren't known for their interpersonal or soft skills. But if you want to become a film director, know that you'll need everyone on your side.
That means other film directors, your assistant director, post-production crew, film production crew, etc. Your motion picture or TV series will only get hurt if you don't know how to collaborate and compromise.
#4. Make your own short films
Start with a short film. Then maybe go into more advanced short films.
You don't necessarily need to have access to a production studio in Los Angeles to produce such films to start. So if you don't have that kind of access, don't let that discourage you.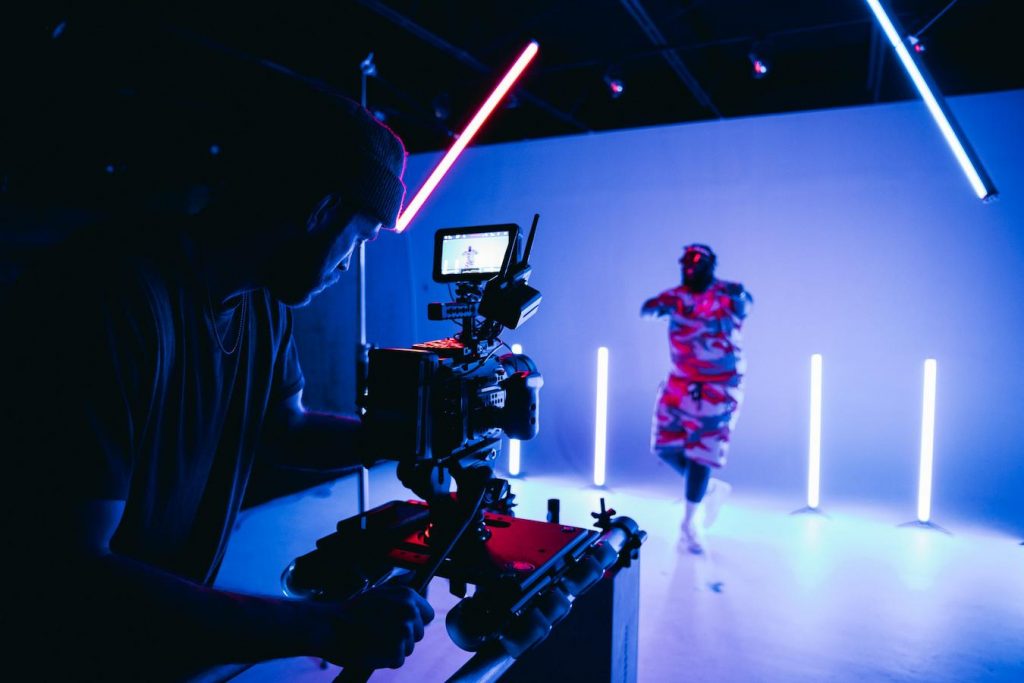 Either way, you'll need to invest in your own films in order to build up a film director portfolio. That way, you'll have a short film or two to back you up at industry events.
#5. Read other people's scripts
Films, films, films. Each and every one is an education unto itself. So get contact information clips from other film directors and start reading up on their scripts.
#6. Gain film industry experience
Film directors typically hold low-profile positions to start. But this is yet another opportunity for film directors to understand the in's and out's of the film industry.
Not to mention it gets them familiar with various event rental spaces around the area that they could shoot their next feature film at! So, think of it as practical, in-the-field film studies. Or film history in action (pun intended).
#7. Network with other filmmakers
Attending industry events is a great way to make connections with another film director or two. And you may even come across a film director that inspires you or wants to collaborate down the road.
#8. Find your directing style
A film director needs to know how to stand out from the rest. After all, there are plenty of folks who want to become a film director. Start honing your style now.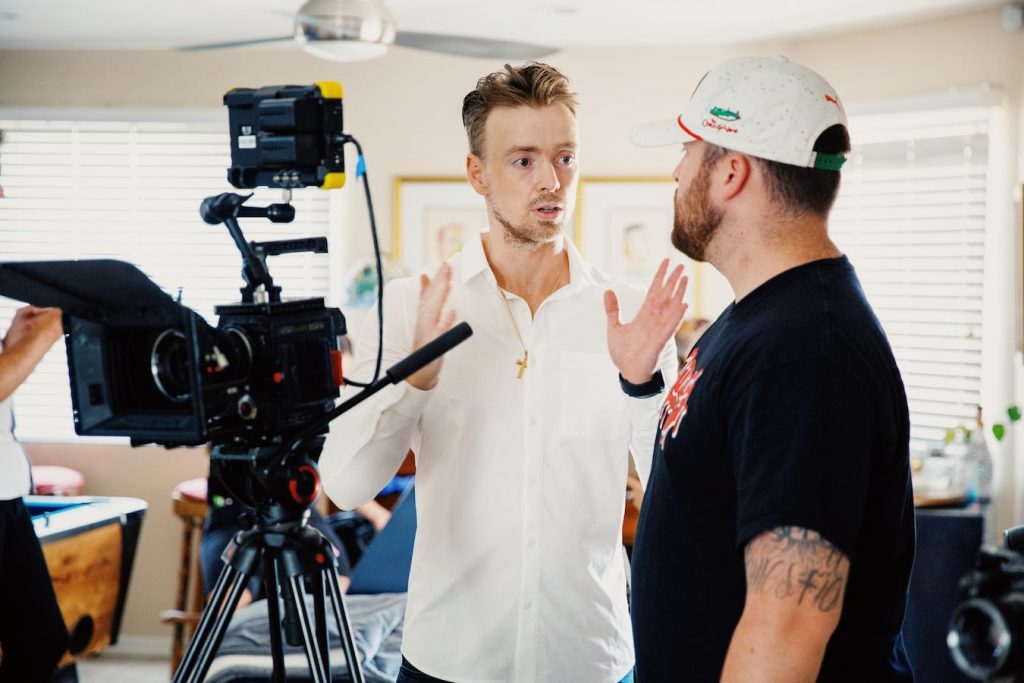 #9. Be open to as many directing gigs as possible
This means music videos, non-fictional directing, gaining experience in documentary specialties. Anything that will push you out of your comfort zone, make you a versatile film director, and allow you creative freedom to explore.
#10. Join a union
Most notably, the director's guild is a great way to not only make film connections. But the directors guild can also protect your rights as a film director.
Ready when you are, maestro
Your career in film directing will no doubt take you on a long and winding road. And ultimately, it will be up to you to make such opportunities for yourself.
So be open to adventure. And look at all of the possibilities for you to grow within your chosen field.
There are plenty of ways to expand your career. Even if not through the most traditional of ways.
Keep Reading: How To Location Scout
–
Mack Sennett Studios is a historic full-service photography studio, production sound stage, and private event space in Silver Lake, serving as creative home to the Los Angeles cultural renaissance for the last 100 years. Check us out on Facebook, Twitter, Vimeo, Pinterest, Yelp and Instagram.