Film music. It's like a drug.
Music can lift the film up. Or it can halt the film to a stop.
Either way, there's no arguing that film music has an incredible power. If you're reading this, you probably want to make your own mark in the film music industry and are just wondering how to become a film composer.
Well, we're here to help you make those dreams a reality. So, how about you set that manuscript music paper down and get to reading about how you can make film composing your life (as if it isn't already).
See Related: How To Become A Cinematographer
#1. Get a formal education
"Film school" tends to be a divisive two-word suggestion. Some film music composers have highly benefited from it.
But other film composers would encourage aspiring composers not to waste their time. So what does formal training actually offer you as a music composer?
Learn music theory
Composing music is no walk in the park. Unless, of course, you're supposed to compose music for a scene where characters walk in a park.
But in film school, you'll gain a deep understanding of musical scores. And this may give you a major advantage in the film composition world.
Write music for student films
Additionally, formal training may give you opportunities that are otherwise hard to come by – like working on a sound stage. Even if you're only working on music for a short film, it's a place to start. All famous composers started somewhere.
#2. Or don't
Maybe you're ready to be a working composer already. After all, there's no better way to learn the music business than by diving in head first, right?
Learn technical skills from a YouTube channel
YouTube can offer you a lot of tips on project management and music as a film composer. Or even on which audio interface a music composer should get.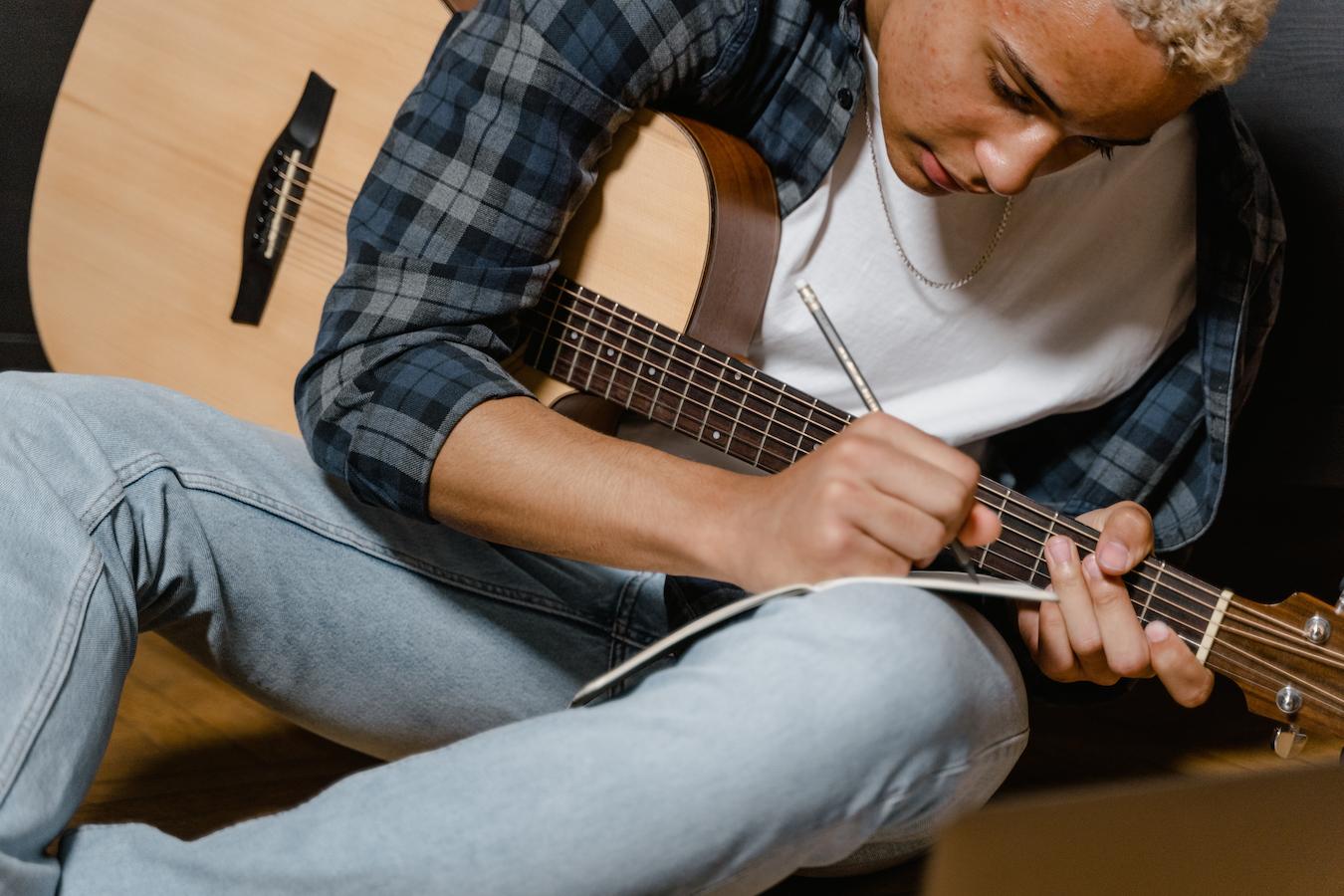 Many composers who are now well-established didn't have YouTube in their day. So use the technological tools we have now to influence your musical composition and become the film and music composer you've always wanted to be.
Familiarize yourself with compositional techniques
Writing music can be quite technical at times. So long as you remain versed in the art form, you'll be able to work with any film director to bring their vision to life through music.
#3. Watch a ton of films
Every movie has a different story. And you'll want to study up on composer after composer.
Not just to analyze their music. But to analyze their role as a composer in the film.
Study a respected composer
The vast majority of people know the names John Williams, Hans Zimmer, and Danny Elfman. But find composers that speak to you and study their film scoring.
Love films as much as you love music composition
Film composers have to be as enamored with music composition as they are with film. So don't think you can get some free work from films just to get a leg up on your music career. They go together or they don't go at all.
Bonus: What Does An Event Manager Do?
#4. Develop your own voice
Most directors will have some type of sound design or music in mind. But don't let that stop you from creating new music that represents your sound.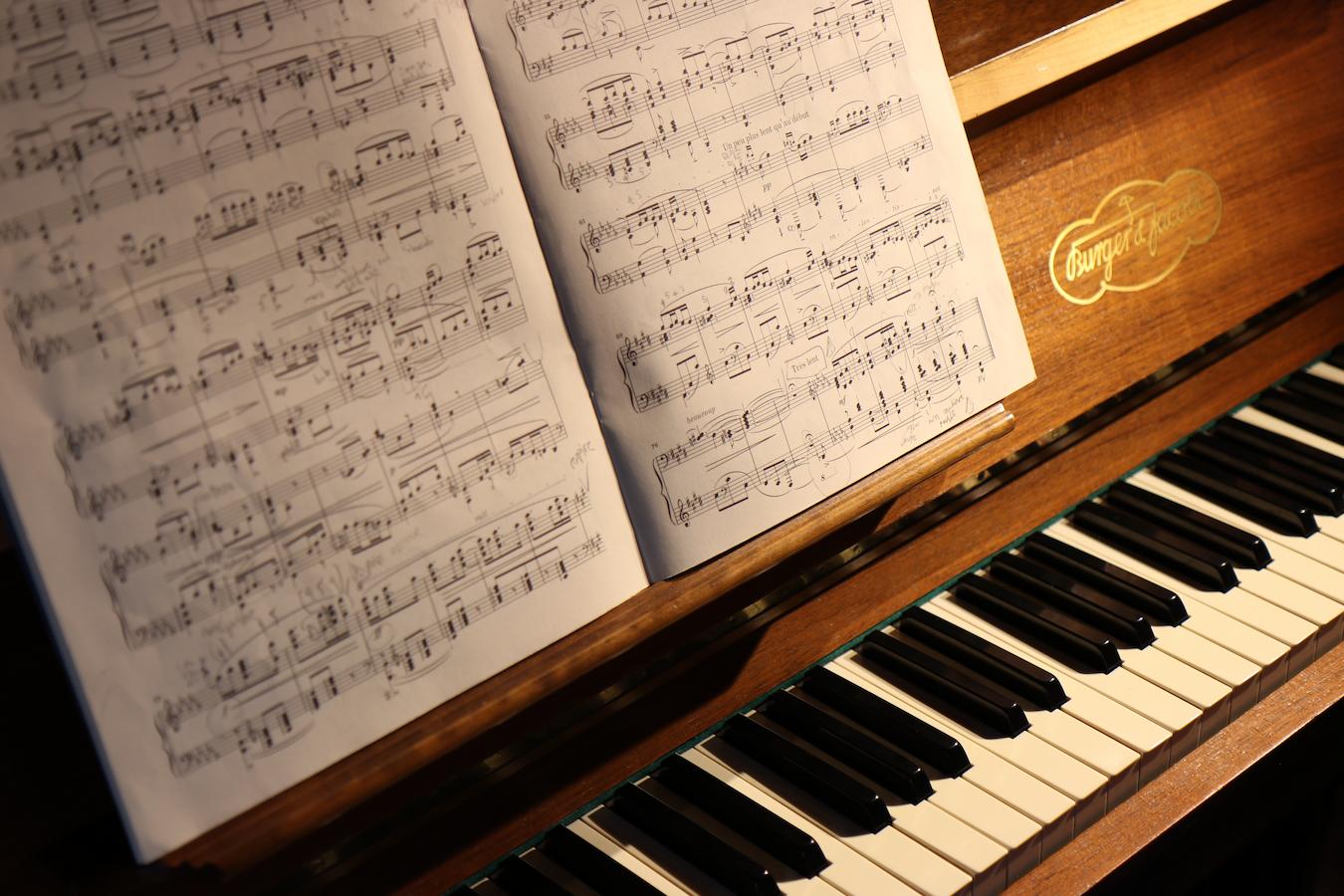 Of course, it's a skill to be versatile, especially when it comes to music. But as a film composer, you want people to hear your composed music and know that it's from you.
Work with an established composer
Learning music from any film composer is a fantastic opportunity. Pay close attention to how they handle film scoring and music production within the production studios. 
Forge your own distinctive sound
While you may be studying a particular film composer, nobody likes a copycat. So as you study other composers, make sure your music makes sense and remains distinctly you.
#5. Familiarize yourself with a DAW
DAW stands for digital audio workstation. And as a film composer, this music workstation will become your new best friend.
Pro Tools
There are plenty of film scoring softwares out there. But Pro Tools is a rather common music software most composers use.
Final Cut
Additionally, Final Cut is another great music software for film scoring. But finding the right DAW for you really boils down to personal preference.
#6. Create a film composer CV
If you want to become a film composer, you have to show people that you're good at what you do. So compile your film music into a single CV.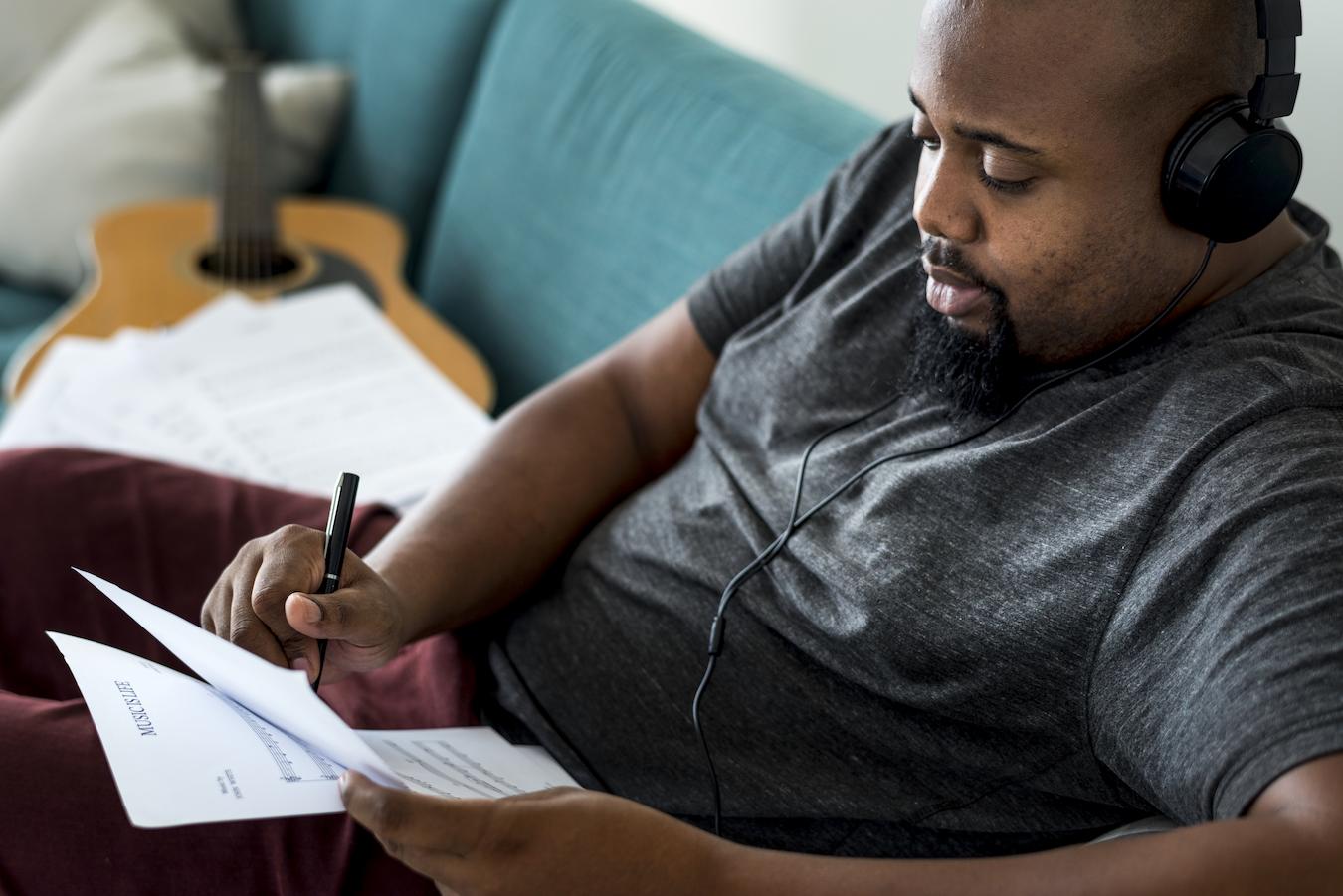 Even if you're in the early stages of your film scoring career
You might only have one temp track here and there. But include whatever material you have anyway. All film composers start somewhere.
#7. Put your film scores out there
It can be rather difficult to find a movie director who's looking for a film composer. But you can browse online job listings to see who's in need of music production for their motion picture.
Besides, with remote work nowadays, you can make a film from anywhere. All you need as a film composer is a good DAW and you're good to go.
#8. Assist others in the film industry
To become a film composer is to dedicate your life to film music. But don't let that stop you from gaining more recognition in other fields in the industry.
Music editor
Composers work with the director and music editor quite a bit – whether it's in the event space rental for rehearsal or on location. So learning from a music editor can make you a more marketable composer.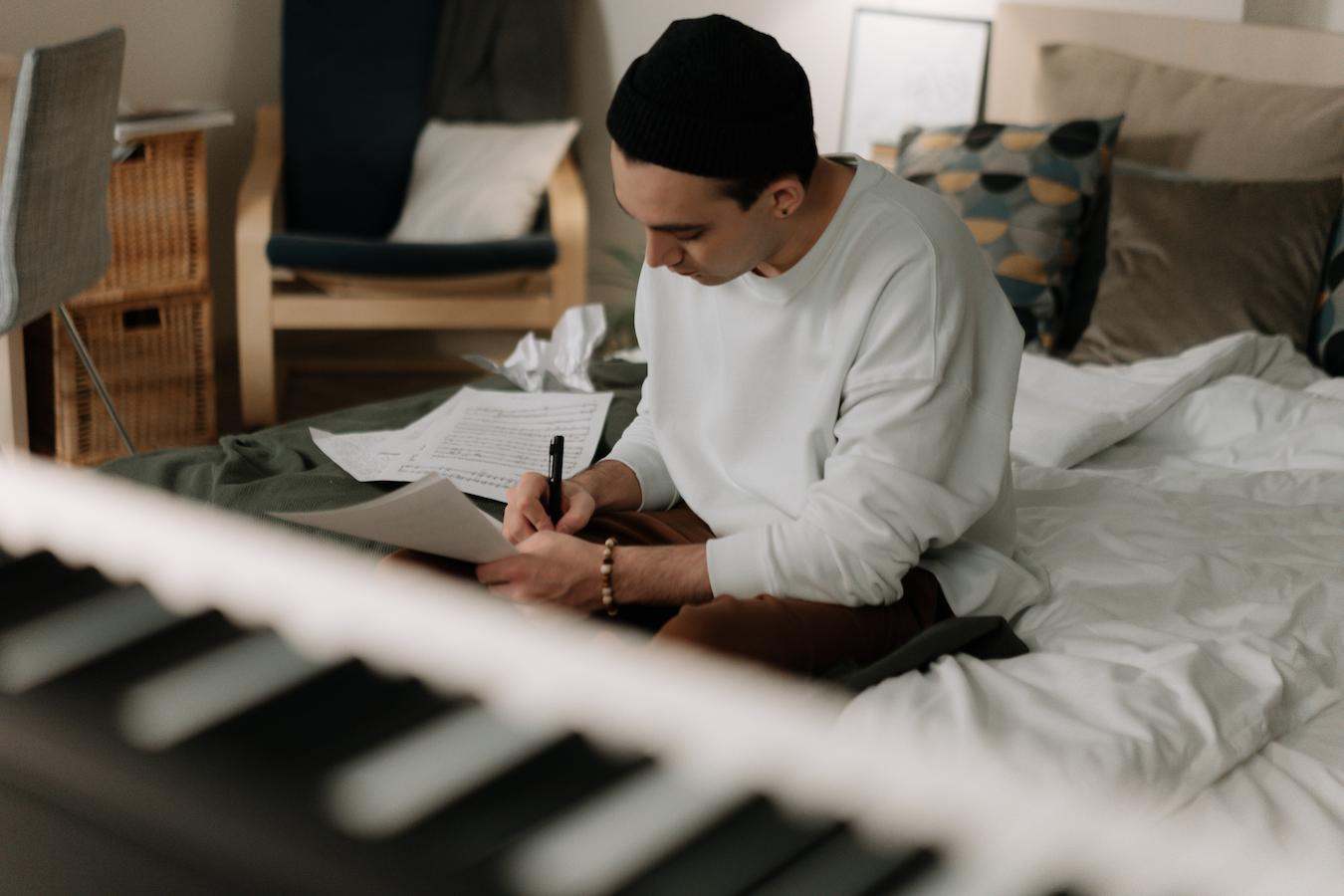 Besides, directors will sometimes need you to act as both, especially if you're working on a low budget film. So acquiring these skill sets as a composer will also help you in the long run.
Sound designer
Sure, there's music in a movie. But there's also sound.
Composers who work closely with the sound designer are able to create a cohesive sonic score throughout the film. And this only uplifts the work even more.
Final thoughts
There's no one clear-cut path on how to become a film composer. But that doesn't mean you can't become a film composer in your own way.
Whether it's working with directors or another composer or two, you will forge your own path in the film music world. After all, as a music composer, you have a big responsibility to make sure the music uplifts the film.
Keep Reading: What Is Set Design In Film?
–
Mack Sennett Studios is a historic full-service photography studio, production sound stage, and private event space in Silver Lake, serving as creative home to the Los Angeles cultural renaissance for the last 100 years. Check us out on Facebook, Twitter, Vimeo, Pinterest, Yelp and Instagram.