First, what is a sound stage?
Before we go into how filming works on a sound stage, let's make sure there's a shared understanding of what this means. When people drive through the streets of the city of Los Angeles – or other popular places for movie-making – they may pass by without a second thought as to what's inside some of these nondescript structures.
Unless these stages are located on the lots of famous studios – the names of which everyone knows – there's not usually an indication of what's inside. However, a sound stage is not just any old big box of a building.
There are certain features that make an edifice a suitable place for a television or movie production. Sound stages emerged to fill the needs of the movie-making business almost a century ago. While the first film production studio was built before the turn of the century, it took a few more decades to successfully incorporate the element of sound.
An All-in-One Movie Making Experience
As "talkies" were taking the lead in the industry, the requirements for studios evolved. It became critical to have a structure in which lights, cameras, and sound equipment could co-exist and help capture this latest phase of moving pictures. Interestingly, the first soundstage ever built is still in existence and is located on the Warner Brothers' lot at Sunset Bronson Studios.
A sound stage (also written soundstage) is a large, soundproof (or nearly soundproof) structure  in which a movie or television show is recorded. Since it's used for the production of projects that involve both picture and sound, the room must contain elements that support the technology for both. They are usually part of a production studio, which has rooms for the cast and crew, like hair and makeup rooms, green rooms, and a space for craft services.
Many studios also have post-production facilities such as editing rooms and equipment. This allows a production company to take a project from start to finish in pretty much one location.
See Related: Who Built the First Film Studio?
Essential features of a sound stage
Enclosed in a building to help keep the setting isolated from the outside world and all its noise, and then additionally soundproofed, a sound stage must enable the filmmakers to create and capture just the sounds they desire. In addition, it must have enough space and access for all the equipment and crew that it takes for a successful shoot.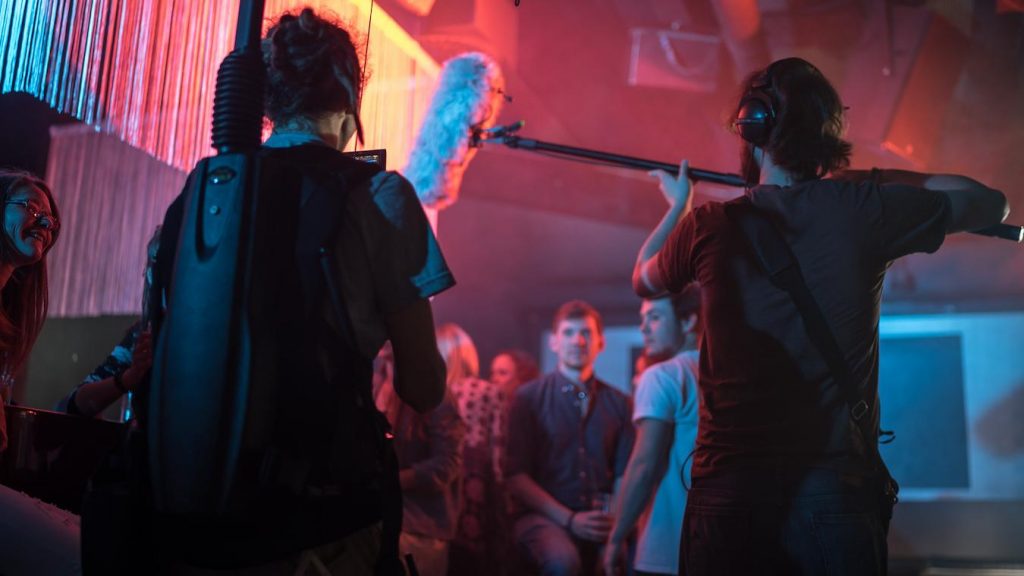 Let's go a little more in detail on some of these essential elements:
It should be as close to soundproof as possible: Soundstages are often soundproofed to enable professional-level recording that comes across clean. A director won't have to yell "cut!" every time a loud plane flies overhead or a cool guy in a sports car revs his engine for no reason.
Lighting is key: Another element that is easier to control when shooting indoors is the lighting. Some soundstages come with adjustable light rails or other advanced lighting features. There are many more options available today than just cutting a hole in the roof to let the sunshine in (which is what they did with the first film studio).
You'll need sufficient space: When making a movie, you'll generally need a significant amount of space. It should be sufficient for the talent that will be on screen as well as all of the crew and equipment behind the scenes. And speaking of space, even though the walls of a building may not be as boundless as the great outdoors, many sound stages allow for large props to be brought in. Many of these spaces are as big as an airplane hangar, and some may even have an elephant door and ramp, which is ideal for loading gear and oversized pieces that are part of a production.
It's Electric: All of the aforementioned equipment needs to get power from somewhere. This means an adequate space will have enough electrical outlets and the amps you need to power your production. In addition to the lighting and camera equipment, you will probably also need to consider the air conditioning required to keep the temperature down, which allows for the equipment to run efficiently and everyone to be comfortable (and maybe even a little on the cool side).
Additional equipment and technology: If you shoot on location it will be hard to get a dragon to cooperate with your actors. However, if you're working in a studio and have a green screen, the possibilities and worlds you can create are virtually endless.
Rooms for prep and post: In addition to makeup rooms and green rooms, a sound stage may also have editing rooms, along with the related tools to complete the project.
Security: Security is critical. Your crew can leave the equipment unattended in a way that's just not possible when you're on shooting a film on Sunset Blvd.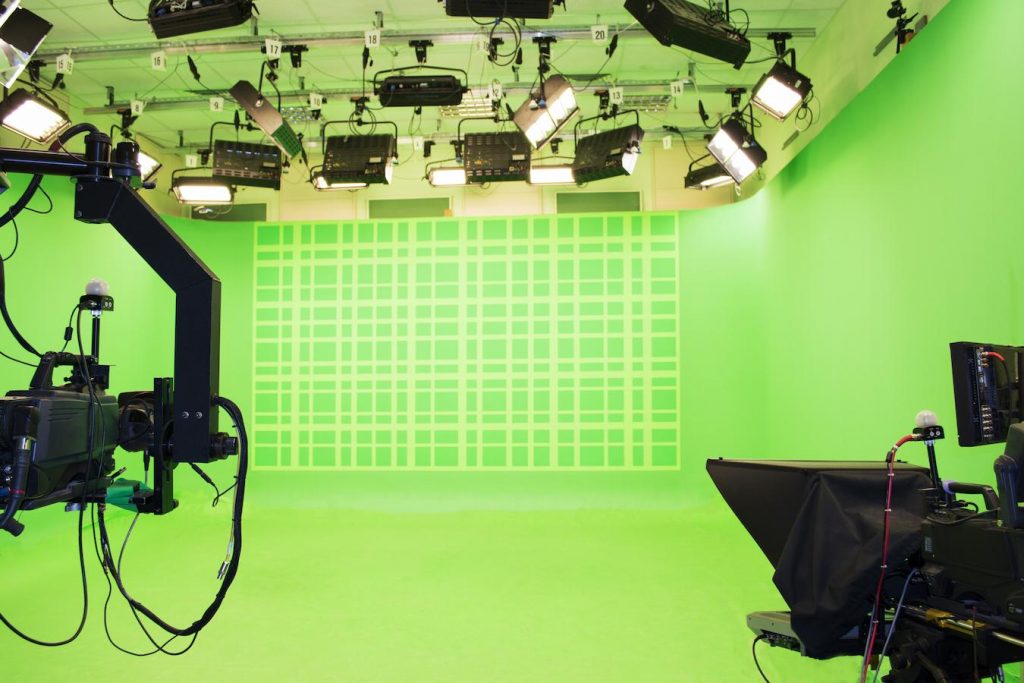 Bonus: What Is Post Production In Film?
Shooting a film on a sound stage
Filmmakers must decide between shooting on a soundstage or on location. The phrase on location means you're out there in the real world, rather than inside a film studio creating a set that mimics the environment in which the scene takes place.
If the protagonist is supposed to be at a cafe, the actor would actually be at a cafe, as would the entire crew involved. As you can imagine, it is harder to control light and sound in an outdoor setting.
Having More Control Over the Production Is Ideal
This is why many filmmakers opt for taking the production indoors, to a controlled environment with all the bells and whistles delineated above. A crew can make sure equipment is available, come in and set up everything to suit their needs, and begin the process.
To get a better idea of what all of this can look like, here's a video of director|producer|writer Rubidium Wu discussing some of the benefits of shooting on a sound stage. Even though a production company will incur some costs shooting in a studio, it's easy to see the benefits. He points out how the ability to control sound and lighting, set up new shots, and knock out more than one scene (in more than one "setting") in a day was important.
Keep Reading: Inside The Revival of a Historic Los Angeles Soundstage
–
Mack Sennett Studios is a historic full-service photography studio, production sound stage, and private event space in Silver Lake, serving as creative home to the Los Angeles cultural renaissance for the last 100 years. Check us out on Facebook, Twitter, Vimeo, Pinterest, Yelp and Instagram.