The name "Mack Sennett" is synonymous with classic Hollywood. Even those who may not recognize the name have seen his comedies or comedies that were inspired by them. His legacy is so much more than just the films he made. In 1916, he and Mabel Normand founded a studio. At the time, it was one of the most advanced studio facilities and it still is today. Mack Sennett Studios has more to offer than just a legendary name. This Los Angeles sound stage contains state of the art facilities that modern productions require.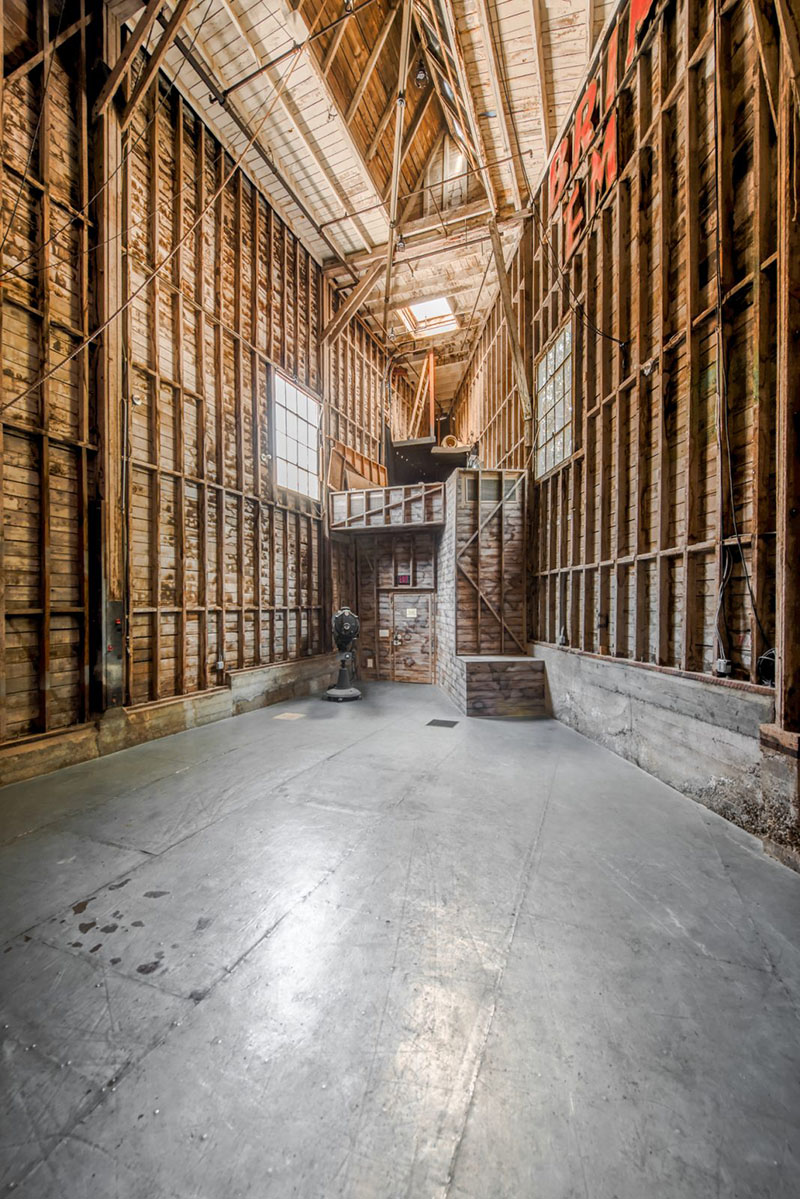 See Related: Our Historic Studios Are the Perfect Photo Shoot Space
The Early Years As a Los Angeles Soundstage
In its early days, Mack Sennett Studios had the kind of accouterments that very few production studios could match. Wide open-air filming platforms that were topped by sturdy canvas tarps gave the studio the ability to appear on screen as practically anything. Many of the early famous comedy stars passed through the orbit of Mack Sennett: Harold Lloyd, W.C. Fields and of course, Charlie Chaplin. Once the reign of silent films gave way to "talkies," the studio reinvented itself. The open-air areas were enclosed so that the films could have better sound and lighting.
Bonus: A Historic Los Angeles Soundstage, Then and Now
Continually Reinvented
Hollywood and show business has changed. So did Mack Sennett Studios throughout the years. Today, there are multiple stages to choose from. Stage 1 has five thousand square feet of space and Stage 2 has two thousand square feet of space. They have enough room to perform any kind of shoot. Beyond that, each stage has their own facilities, too: full kitchens, green rooms and white cycs. Each can be used for far more than just filming a movie or television show. In addition, the facilities can be transformed to be the perfect venue for live events, concerts, exhibitions, gatherings and more – these stages combine the best of modern technology with the prestige of Old Hollywood.
A History as Diverse as Hollywood Itself
Our facility is primarily known for our namesake as well as Mabel Normand. However, many figures of Hollywood and show business royalty have used our facilities for their shoots and events. Celebrities like Donna Summer, Martin Scorsese, Jay-Z and David Lynch as well as major brands like Hollywood Reporter to Netflix, Lexus have visited Mack Sennet studios in the past. We're proud of the sheer number of show business professionals who use our facilities, because it shows the lasting power of Mack Sennett Studios.
Your film, television show or other event is too important to be left to amateurs and chance. We have everything you need to get the job done, including equipment rentals, catering, light rails that can be adjusted, a floor-level loading door and more. Give us a call or head to our site to become a part of Hollywood history.
Keep Reading: Choosing a Modern Location
–
Mack Sennett Studios is a historic full-service photography studio, production soundstage, and private event space in Silver Lake, serving as creative home to the Los Angeles cultural renaissance for the last 100 years. Check us out on Facebook, Twitter, Vimeo, Pinterest, Yelp and Instagram