Becoming a commercial director is the ultimate dream job. It combines all the creative elements of filmmaking and gives you a significant amount of financial freedom.
Professionals in the field can earn a salary of up to $30,000 per shoot day. To say that commercial directors are able to make a comfortable living would be an understatement.
But how do you get into this lucrative world? And what skills do you need to be successful in this career?
Below is an outline of what the job entails. So take these tips to heart to make the most out of these opportunities.
See Related: What Does a Cinematographer Do?
What is a commercial director?
A commercial director is responsible for bringing the brand and vision of a product to life. Sounds similar to a film director, right?
But a commercial director is working with many more people. They have to manage the expectations of clients and the ad agency they are working with.
Commercials are shorter than your standard film. They can still deliver a cinematic story. But the idea has to be succinct and to the point.
Unlike film directors, commercial directors do not typically take part in post-production. In fact, the bulk of their job is simply the creation of the shoot.
Setting up shop at a Post-production studio is generally taken over by the ad agency in question. This allows them to implement their own messaging and brand awareness.
But this is not to say that the commercial director has it easy. The person in charge has to put everything together within the production company. And they have to be able to please everyone involved.
Breaking into the field
The industry of commercial directing is quite different from that of feature films. It involves a rather tall ladder of agents, reps, production companies, and producers.
Below is a breakdown of steps to help you get started.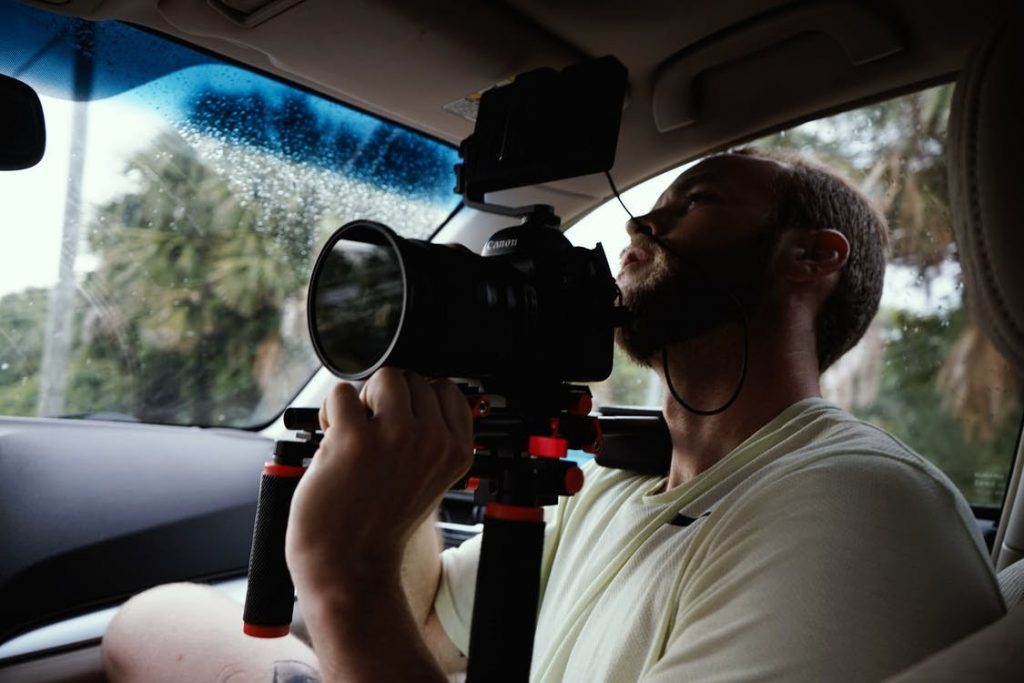 #1. Build up your portfolio
Getting your foot in the door starts with creating a reel. In your reel, you will want to include fantastic cinematic spots.
This will give you the chance to demonstrate your visual storytelling. Your reel should also give the viewer an experience to behold.
Many commercial directors also started out shooting music videos. There is not a significant crossover between these two roles anymore. But it is worth noting how the industry has evolved over time.
Another way to build your portfolio is to work with local producers. So much of commercial directing is about networking.
Many commercial directors find that they have to be their own salespeople. So taking on unpaid job opportunities may also pay off in the long run.
Bonus: What is VFX?
#2. Get connected with an agency
Some production companies will seek out directors. Others may even help commercial directors to build up their portfolios as well.
But if you're not sought out, send in your reel anyway. Once approved, the agency will add you to its commercial roster. Then you can be in the running to pitch ideas during the bidding process.
During this process, directors are chosen in bulk by the client and advertising agency. They will then have the chance to pitch their vision overall.
#3. Keep networking
Most jobs involve networking. But a commercial director must take that role to an extreme.
Commercial directors have to take on various responsibilities. So getting to know the strategies within the industry as a whole will greatly benefit their future careers.
Ask for comments or feedback from producers or production companies. Market yourself as someone who will be level-headed and willing to learn.
As a commercial director, you will need to understand the needs of every department. As with any management position, listening and observing is key.
What do production companies look for in a commercial director?
Production companies keep their eye out for a specific kind of commercial director. Below are some of the key elements to enhance your growth in this career.
#1. Communicate clearly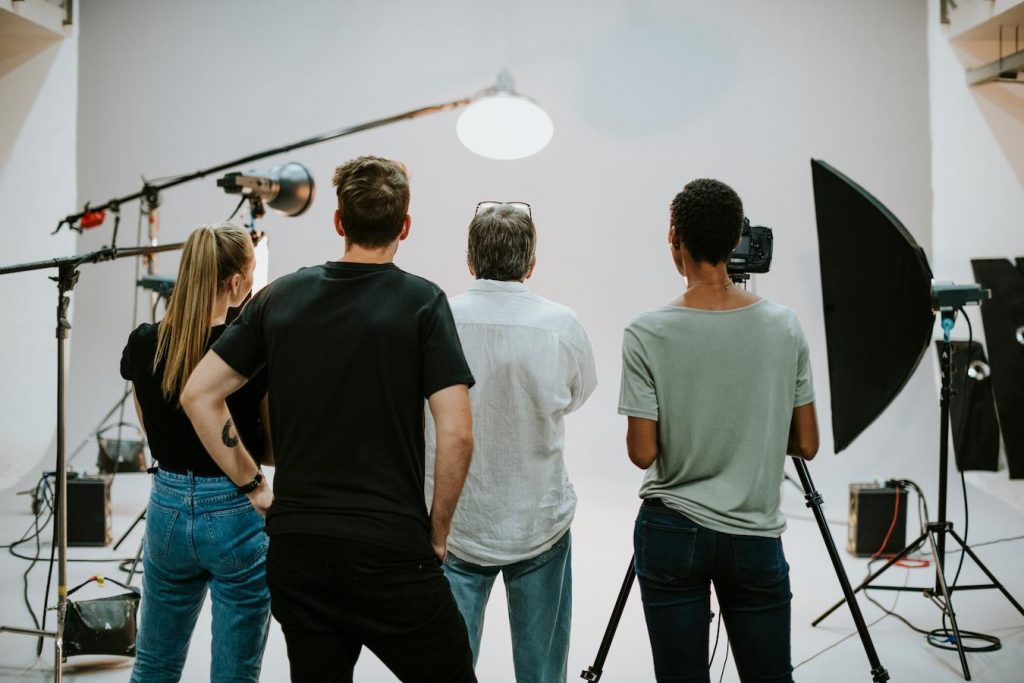 There are many a company involved in commercials. So communicating your vision clearly is a must.
Be prepared to discuss your ideas anywhere. This means providing answers in person, on a call, on paper, or in a treatment.
Most importantly, be decisive when you speak. Don't use fluff language to try and appease everyone around you.
That is still the goal of a director. But being able to tell stories effectively is what lies at the heart of this job.
#2. Collaborate profusely
With so many stakeholders, collaborating in commercial jobs is crucial. As a commercial director, you're not only having to please management.
You're having to communicate with clients, agencies, and companies alike. Take the time to hear everyone out.
Each will hold a different position. This might be based on their role, strategies involved, or level of market experience.
Your job as a commercial director is to meld those elements together. Your decisions must contribute to the growth of the project.
Your responsibilities must adhere to all people involved. And the company you work with should feel comfortable and happy to work with you in the future.
#3. Create your own style
Commercials sound like a lot of work trying to please others. And that is a big part of the job. But becoming a director also means having your own unique style to set you apart.
A company will want to see you pull out similar projects side by side. This gives you a consistent edge that confirms their belief in you as a creative director.
Try honing your skills on a specific form. Utilize technology in a signature way.
Ask yourself if you want all of your commercials to feel like features. And make sure that the experience you deliver is something that clients can recognize with your name on it.
Keep investing in your growth
Commercial directors tend to get better with age. The work required involves consistent practice and experience.
So the more you work, the better you'll understand the industry. Your work ethic will harden over time. And you'll learn different elements from client to client.
But always keep your personal and professional growth at the forefront of your career. It may be a competitive field. But the rewards far outweigh the initial stress.
Keep Reading: What are the Largest Film Festivals in the World?
–
Mack Sennett Studios is a historic full-service photography studio, production sound stage, and private event space in Silver Lake, serving as creative home to the Los Angeles cultural renaissance for the last 100 years. Check us out on Facebook, Twitter, Vimeo, Pinterest, Yelp and Instagram.